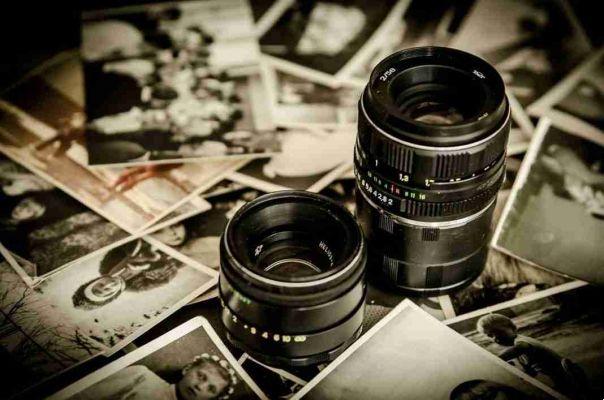 The 11 best photo editing apps for Android and iOS you who may not know existed. Look at this list and try them on your smartphone or tablet.
There are tons of photo editing apps in the various stores of both Google and Apple, but which ones are the best?
That's why we've compiled a list of the best photo editing app you may not know that you can try to edit and beautify your photos.
Best photo editing apps
These best photo editing apps are available on both Android and iPhone or iPad, some are free and some are paid for at a fraction of the cost.
Geló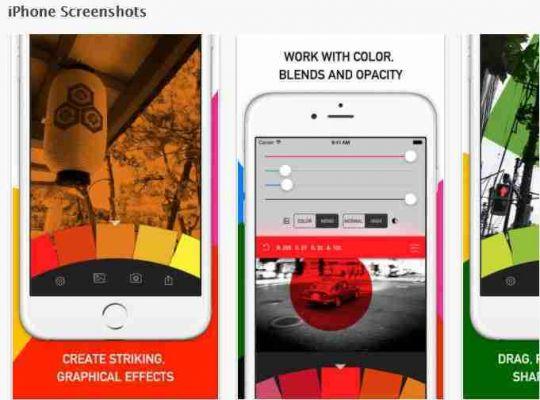 Play with colored gels, various geometric shapes and gradients through your idea of ​​expression through photography? Geló's 32-color palette will help you personalize your photos and enhance their impact.
Download now on iOS
Paper Camera
Paper camera transforms your cell lens into a cartoon camera, and it does it completely in real time! No more pompous post-processing of photos, look directly at the world in cartoons!
Take a walk around your house and watch it live turn into a cartoon, or an old half-tone, a watercolor, a pencil drawing, an old comic book and many more!
Download now on Android and iOS
Clone Camera
Take any single object on your photo, clone it and add it to the original image for a ghost effect with Clone Camera Pro. You can upload up to six photos from your gallery and the application will combine them into one, placing the object in different positions in the final image.
The application also offers a self-timer, several filters and a tutorial to help you learn how to create the ghost effect. You can share your results immediately.
Download now for Android and iOS
Snapseed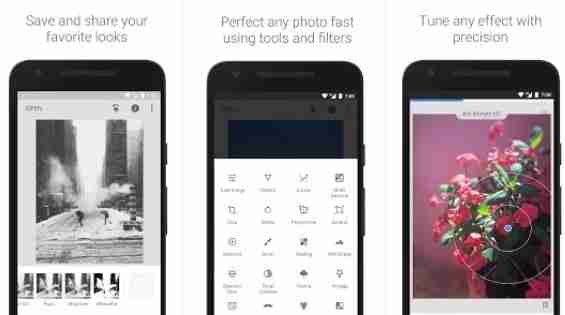 Snapseed is a professional photo editor from Google that any smartphone photography enthusiast will be should have.
The features offered are extremely diverse: brushes, numerous filters, frames, HDR effects, structural changes and perspectives, vignettes, lens blur and focus enhancement. This application supports both JPG and RAW files for editing.
Download now for Android and iOS
Aviary Photo Editor
Aviary is a free plugin that allows you to quickly edit and enhance your every photo.
ATTENTION! This is not an application that can be launched directly from the home screen.
To log into Aviary after installation:
* Access any image viewing application (such as the gallery, or even from a gmail attachment, etc.)
* Select the photo
* Select "share" or "edit" or even "send to"
* Select "Aviary" to edit your photo!
Download now for Android or iOS
Lifecake, la baby timeline
https://youtu.be/Utndy7ew5wI
Reported as "App of the day" in the Daily Mail, "Favorite of mothers" in Babyworld, 5 stars on The Baby Website. Reviewed by Mother and Baby Magazine, Techcrunch, The Next Web and many more.
Turn your mobile phone into a time machine to relive the best moments of your children's life at will! Turn all the photos and videos of the little ones in the house into a fantastic timeline to take the whole family on a journey back in time.
Download now for Android and iOS
Rakuga Cute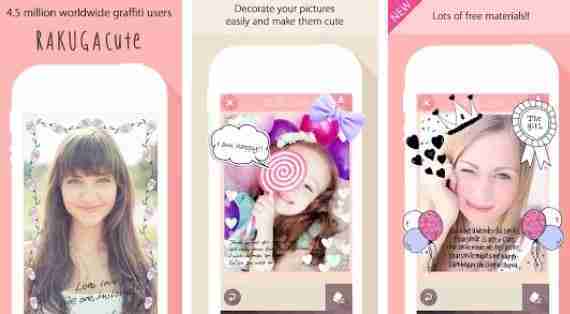 Probably the cutest app on this list, Rakuga Cute is a photo decorating app designed in Asia. The app includes framing tools, text with a variety of pen types, crayons, neon patterns, and shading. It also has a "beauty mode". So if you like to "beautify" your images using filters, collages and mosaics, this application has a lot to offer.
Download now for Android
LINE Camera - Photo Editor
https://youtu.be/_73BjsCYDoA
LINE Camera. The application offers more than 100 different types of rich frames and fonts, as well as thousands of stamps. You can create your own stamps using your own photos and text with the app's customizable filters. Similar to Rakuga Cute, the LINE camera also comes with a number of "beautify" tools.
With an updated version of the application, you can enjoy video recording with funny animated stickers as overlays.
Download now for Android and iOS
Prisma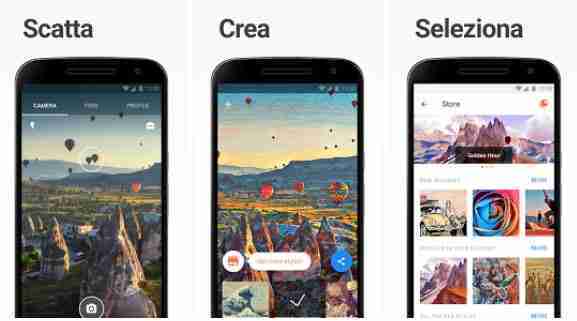 This application transforms your photos into images that look like they were painted by famous artists like Van Gogh, Levitan, Picasso and others. Choose your favorite style and enjoy watching your images.
Download for Android and iOS
Boomerang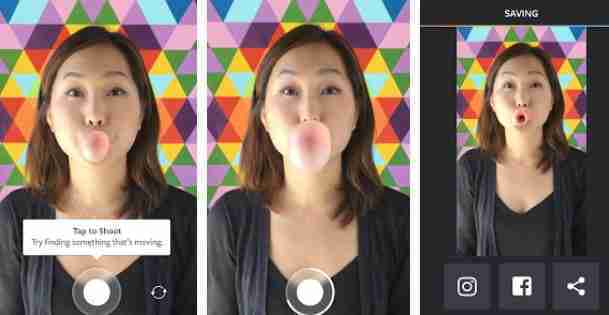 This application has recently become very popular with Instagram fans. Use Boomerang from Instagram to create mini videos that move back and forth, then share them with friends on the network.
The application shoots 10 photos at a time, then the tips together to make a looping video. You can also save the final result in your photo gallery to share later on Facebook or Instagram.
Download on Android and iOS
Hyperlapse
Concluding our list is another photo editing app from Instagram: Hyperlapse. Create beautiful and very short videos with the use of this application's automatic stabilization. You can then enhance them with cinematic effects.
Reach 12x speed to add a little extra to your video time-end. The results are shared on Facebook and Instagram.
Download now on Android and iOS