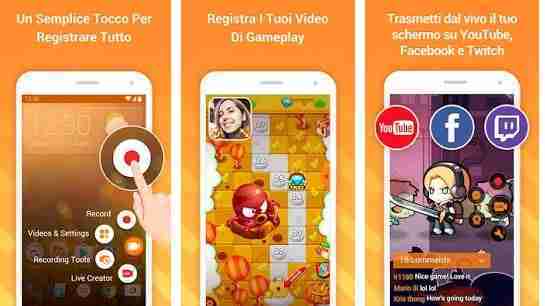 You can easily record the screen of your Android smartphone or tablet thanks to a series of free apps on the Play Store. We have listed the best screen recorders for Android.
ScreenCam Screen Recorder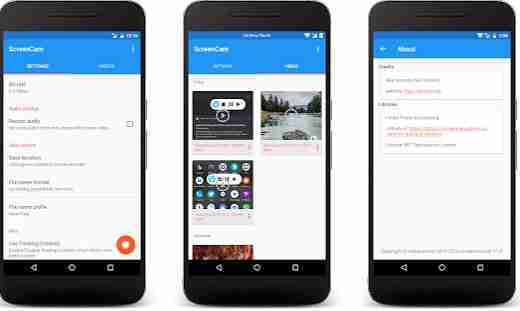 A free app lets you do exactly what the name suggests. ScreenCam may not have as many options as other Android screen recorders on this list, but it has the essential, it allows you to change the video bitrate, recording resolution, and framerate you want to use up to 60fps.
RecMe Free Screen Recorder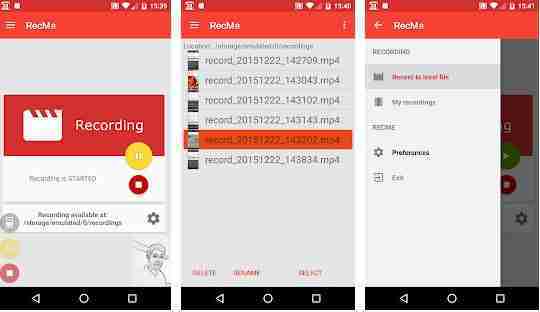 RecMe is one of the few screen recording apps that, when used on a rooted device, can record internal audio and video. If you're not rooted, you can't take advantage of the internal audio functionality, but you can take advantage of many screen recording settings, including video quality up to 60fps at 1080p, a front / rear camera overlay (Pro), and microphone recording.
DU Recorder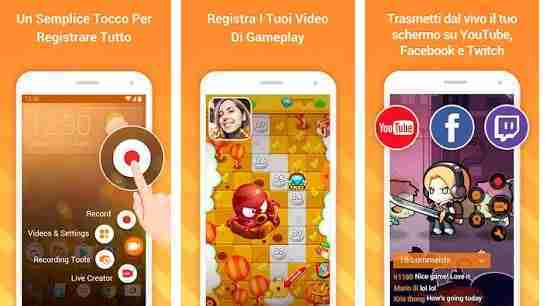 DU Recorder is one of the most reviewed apps of its kind on the Play Store. This is one of the best Android screen recorders. Using DU, you can record gameplay videos, save them in multiple resolutions and at frame rates up to 60fps. You can record your voice while recording video too, and the editing suite has everything you need before putting it online, including trimming, music, background images, and filters like blur and pixelation.
Mobizen Screen Recorder – Record, Capture, Edit
Mobizen is deservedly one of the most popular screen recording apps on the Play Store, offering a wide range of features including Full HD 60fps recording. It has a number of tools to enhance your videos after recording them, such as background music and the option to record yourself by making intro and intro videos. It is especially useful for video games, allowing sessions to be recorded simultaneously with face recording.
AZ Screen Recorder
AZ Screen recorder does not require root and has an option to pause and resume recording, which is particularly useful for creating video tutorials. It also has a front-facing camera overlay feature, but requires a paid upgrade to unlock it. You can change settings such as resolution, frame rate, bit rate or even present a text message or logo along with the recorded screen cast. Microphone recording is supported.
Lollipop Screen Recorder
As the name suggests, this app is only available on Android Lollipop and above. It's one of the simpler apps on this list and only offers basic options like resolution and screen orientation. To start the registration you need to open the app and click on the icon highlighted at the top. To stop recording, just press the app notification.