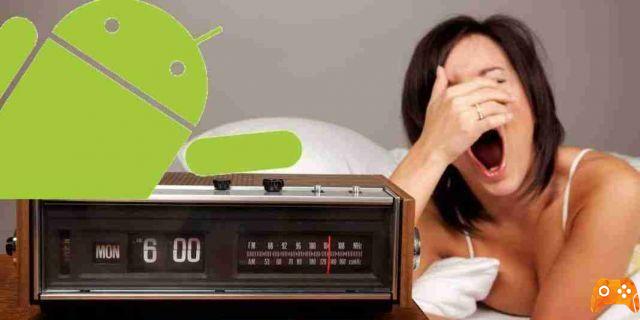 Sveglie gratis the best on Play Store for your smartphone. Here is a list of the best free alarm clocks available for your android smartphone.
You are a sleepyhead and you don't know if your alarm clock will wake you up in the morning.
Here are a few choices that will be able to do it in various ways and functions choose the one that best suits your taste and needs.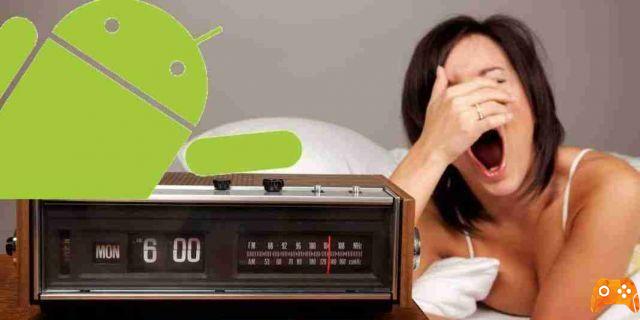 Free wake up the best apps on Play Store
Timely
Timely is a beautiful alarm clock for Android, with an extraordinary user experience, equipped with a revolutionary integration with the cloud to have all the alarms backed up and synchronized with all your devices.
Setting an alarm has never been easier: Move your finger from the edge of the screen and set the desired time by swiping along the bar. Click to make 5 minute adjustments.
A beautiful awakening: High quality ringtones and our innovative Smart Alarm function to turn waking up into pure joy.
The style for your tastes: Choose one of our themes with beautiful colors to match your personal style. Or use the tool to create your own brand new look. Select one of our hand drawn clocks to suit your preferences.
Never again a late awakening: Use the tests to make sure you're really awake when you turn off the ringer. Do you think pressing buttons is fancy enough? Turn your device to snooze the alarm.
In addition, Timely recognizes when you pick up your phone and reduces the intensity of the alarm by turning down the volume.
Your devices are connected: Manage settings to turn off and snooze your alarms on all your devices at once.
Syncing through the cloud allows you to have a seamless experience on tablets and phones.
In addition, all data is backed up via a cloud backup.
Ready Set Go: Use our stopwatch to measure time in style.
And setting a countdown timer is as easy as with the ones you use in the kitchen.
Designed for tablets: No matter what type of device you own, Timely will always look perfect.
Furthermore: Widget, Google Now integration, recurring alarms, beautiful animations, ability to customize snooze and volume increase, DashClock extension, volume buttons to snooze.
Glimmer
Glimmer - This wonderful software gently wakes you up.
Turns on the screen 30 minutes before the alarm clock with minimum brightness and gradually increases.
During the wake-up process, you can play birds chirping and if you haven't woken up within 1 minute of the wake-up call, a loud sound will sound to make sure you are not asleep yet.
It also allows the phone to check emails, keeping the notification sound off but leaving the internet on.
If you sleep in a dark room it really wakes you up with light if the phone points in your direction.
Sleep as Android
Sleep as Android is a smart alarm clock capable of controlling sleep cycles.
Wake up gently in the most suitable moment of your rest to start the day in the best way!
Functionality:
- Sleep cycle monitoring with smart alarm clock (two-week trial)
- Logging of sleep history (graphs included)
- Integration with Google Fit, Calendar and S Health; - Sleep debt, deep sleep and snoring statistics
- Support for sleep tracking with Pebble SmartWatch
- Sharing on social services (Facebook, Twitter)
- Alarm clock with natural sounds (birdsong, sound of the sea, of the storm ...)
- Ability to set your own music playlist for alarm ringtones
- Lullabies with natural sounds and with binaural tones to fall asleep faster
- Prove with the CAPTCHA that you are actually awake by solving math operations, counting sheep, shaking the phone or using an NFC tag or QR code
- Recording of night noises with snoring detection to make you stop.
AlarmMon
AlarmMon, which combines deliberately cartoony graphics with a series of functions useful for waking up and for managing your day.
It will in fact be possible to plan a lifestyle so that the application also manages afternoon naps and other small aspects. There are also some cute mini games to develop your baby's imagination and hopefully get him to sleep!