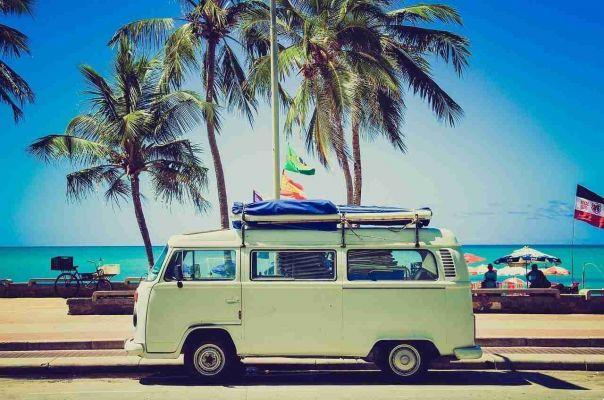 Travel app. They allow you to find flights, hotels, places to visit, restaurants and even book a car rental.
Organizing your trip from start to finish with these free travel apps will be a breeze.
We will list the ones that we think are the best travel planning app.
App for organizing trips
Here are the best travel apps that will help you organize them better:
Google Trips - Travel organizer
Exploring the world is easier with Google Trips. Tips on the most interesting activities nearby, customizing the schedules of the day and bookings from Gmail. Google Trips is also available offline, so you can consult your data at any time.
PROGRAMS OF THE DAY
For hundreds of popular destinations around the world, there are schedules of the day organized on a map and customizable to your interests and time.
AUTOMATIC TRAVEL ORGANIZATION
Your bookings are automatically collected by Gmail and organized into individual trips. Each trip includes plans for the day, things to do, suggestions on what to eat and drink, and more.
THINGS TO DO NEARBY
Discover popular attractions near where you are, opening hours, reviews and ratings from other travelers. Ideas of things to do are suggested for each trip, automatically organized into convenient categories, such as Nearby, Top Spots and Indoors or Outdoors. For numerous popular destinations around the world, detailed travel directions and tips are available.
BOOKING PACKAGES
You can book your flight, hotel, rental car and restaurants in one place and with one operation.
OFFLINE ACCESS
Not connected to the Internet? No fear. Google Trips is available offline, so you can access the data you need at any time.
Download now for Android and iOS
TripCase - Travel App
Organize all the details and activities of your trip into an optimized itinerary. TripCase allows you to manage flight itineraries, hotel bookings and car rental bookings within one app. View terminal and gate information directly on your phone and receive notifications on your smartphone, tablet or smartwatch whenever your flight is changed. Ideal especially for those who travel frequently and for work.
BEFORE LEAVING
• Add your booking information to your account, so you can easily access it wherever you are
• share your trip with friends, colleagues and family, TripCase will take care of keeping them informed for you
AT THE AIRPORT
• View flight information and receive notifications whenever a change is made
• Find your seat easily or check availability thanks to seat maps that are always updated in real time
• Use the alternative flight search feature to understand how to get to your destination when changes are made to your travel plans
AT DESTINATION
• Easily access driving directions or request an Uber ride to your next destination
• Discover something new with helpful messages sent based on where you are
• add new locations to your itinerary to remember them in the future
Download now for Android and iOS.
TripIt: Travel Organizer
Among the apps to organize trips to take into account there is also TripIt. It allows you to organize your entire trip in a simple way, receiving numerous tips on places and attractions to visit.
After booking, simply forward your confirmation emails to [email protected] and TripIt will instantly create a master itinerary for each of your trips.
• You can choose to allow TripIt to automatically import travel plans from Gmail, Google Apps, Outlook.com or Yahoo! inbox, so you don't have to forward confirmation emails.
• Access your travel plans on your smartphone, tablet, computer or wearable device anytime, anywhere.
• TripIt synchronization with the calendar, so that travel plans appear next to other meetings or events.
• Easily share specific plans or the entire itinerary, with anyone.
• Help shape your future flying experience by providing anonymous feedback on your flight.
Download now for Android, iOS.