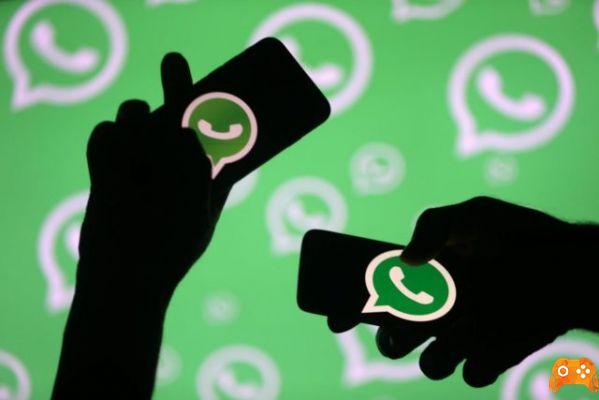 Tricks to master WhatsApp perfectly…! More than just a messaging application, WhatsApp has become a true communication tool for millions of people who exchange photos, videos and audio notes through this free application, which is now available for all types of smartphones. Unfortunately, the application's functionality is very limited. However, there are many tips and tricks for expanding the functionality…
Tricks to master WhatsApp perfectly
How to protect access to WhatsApp with a secret code
WhatsApp has gradually become a communication tool in its own right, where words are exchanged, of course, but also the URLs of websites, photos and even videos. To prevent anyone from accessing this data, it is important to protect your account with a PIN.
If, by default, WhatsApp does not provide an option to add a PIN to protect access to conversations, there is a wide range of third-party applications that protect account access, such as "Whats Messenger lock", such as for example, a free app that allows you to protect multiple apps, such as Facebook and WhatsApp, with a PIN.
Other applications that do the same thing "Lock for Whatsapp." In both cases, note that this feature is only available to owners of Android or BlackBerry smartphones.
How to create shortcuts for important chats
You may not know this, but you can also create shortcuts for your important conversations on the home screen. On the chat tab, just tap and hold on a conversation to bring up a menu of options that will "create a shortcut for chat" on your Android smartphone's home screen.
The idea is obviously to reduce the number of clicks needed to access the contacts you communicate with the most. Unfortunately, this feature is only available for Android. The 1TapWA application still allows you to obtain a more or less similar result on the iPhone.
How to share location on WhatsApp in real time
How to receive notifications of conversations on your computer
Once in the office, you can rarely check your smartphone screen and by doing so we can easily miss a notification. Fortunately, you can transfer these notifications directly to your computer using the app "Desktop notifications".
To do this, just install the application on your Android smartphone, install the plugin on your browser Chrome o Firefox , pair the application with the security code provided to you and you will see the notifications of your smartphone on your computer screen and above all the answers of your friends on WhatsApp!
How to transfer Whatsapp messages from one phone to another
Keep your WhatsApp account when you change your number
Many people aren't aware of this, but you don't need to create a new WhatsApp account if you change your phone number or SIM card. In the application settings, in the "my account" tab, it is actually possible to "change the phone number" for a smooth transition as the old messages, discussions and groups created will be automatically transferred to the new number and no longer directly deleted!
Transfer a conversation to a friend
It's often forgotten, but WhatsApp has a conversation sharing feature that allows you to transfer a conversation by mail. To do this, just go to the chat tab, leave your finger pressed on a conversation and click on the "send discussion by e-mail" button.
You will then be redirected to the email client of your choice and can share a full discussion with one of your contacts by entering their email address.
Block or unblock a contact on Whatsapp
Install WhatsApp on your computer
BlueStacks is probably the most used Android application emulation software on PC. Therefore, simply install BlueStacks on your computer (PC or Mac) to access Google Play and start downloading the Android app that will be emulated directly on your computer.
The installation takes no more than 5 minutes and, once BlueStacks is configured, simply search for "WhatsApp" in the search bar of the home screen to install the email application on your PC or Mac.
Be careful though because to avoid any conflict with the account you already use on your smartphone, it is better to create a second account that allows you to chat with your friends once on your PC.
To do this, you will need to use the number of one of your relatives who does not use - and will not - WhatsApp to join the service and consider communicating the number to your contacts. Very practical.
Whatsapp: how to delete messages after 7 minutes
Prevent strangers from seeing your profile picture
As long as someone has your phone number, they can spy on your every move on WhatsApp and save each of your profile photos. Fortunately, to avoid this scenario it is possible to hide your profile picture.
In the app settings, go to the "My Account" tab, then "Privacy" to select the "person" option so that no mobile user will be able to see your photo! You can also make your profile picture visible only to people in your contact list. Likewise, you can restrict access to your status and the "message read" option.
Send ZIP, PDF, EXE, APK, RAR files via WhatsApp
Unfortunately, it is not possible to use WhatsApp to send these types of files as it is only possible to share photos, videos, music, places and contacts and audio recordings. Fortunately, you can extend the functionality by installing the Cloudsend app on your smartphone and connecting Cloudsend with your Dropbox account.
This application allows you to automatically save a file to your Dropbox account to share a download link on one of its contacts. Sure, it's a little DIY, but it still has the merit of working perfectly!
Thank you for reading the article tricks to master WhatsApp perfectly. I hope I made you learn a trick you didn't know about! 😉
Further Reading:
Whatsapp on two devices, how to do it
How to know who saved your number using WhatsApp
All the tips and tricks for mastering WhatsApp groups
WhatsApp is about to release a new Boomerang feature similar to Instagram
WhatsApp status, all the tricks you don't know