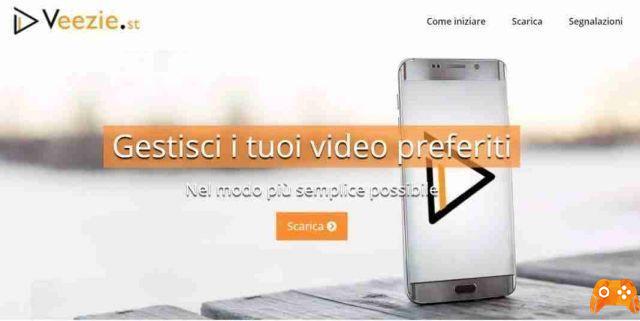 Veezie.st watch movies and TV series on your Android device. With this free downloadable app you will be able to watch movies and TV series.
Veezie.st is a multiplatform mediacenter, created to facilitate the management, presentation and playback of local and remote video content through a user-friendly interface.
Thanks to Veezie.st you can have your favorite movies and TV series in one place, enriching them with information such as plot, cast, poster and much more. You will be able to keep track of what you see, avoiding losing track of the episodes already seen, keep your devices synchronized thanks to access via Google account, and you will be able to receive advice on content that you may like chosen based on what you have already seen.
Important:
Veezie.st does not contain any content!
This means that you will have to provide your content from local media such as Hard Disk or SD cards, or from remote media, providing the web address of the video sharing site on which the video to be viewed is published or the web address of a "channel", or any website containing links to streaming video content, to which the app will attempt to connect to extract and play them in a simple and immediate way.
How to install Veezie.st to watch Movies and TV Series
Just go to the Play Store at this address and click on Install.
At the first start you will have to log in with a Google account or choose to continue without an account.
open the app
Go to the menu with the three horizontal lines on the top left.
tap on the item My channels
then on the item Add Channel.
just enter the links of your favorite streaming sites
Check out the list of the best veezie channels to watch movies and TV series.
How to use Veezie.st to watch TV series and Movies
go to the menu
My channels
choose a channel you have entered and i will appear movies and TV series
At this point, select what you want to see and it will show you the available links.
Click on one of them to start playing your movie or TV series.
Through this app and these settings it will be easy to watch and enjoy your Movies and TV Series on your Android device.
For more information, you can consult the official website of the app at this address.
Also find out how to watch Veezie on your smart TV.
Conclusions
Viewing content with copyrighted material is illegal on sites where they do not pay the viewing rights, we do not want to encourage piracy in any way and this article is for information purposes only. So use this app only for legal and legal purposes.