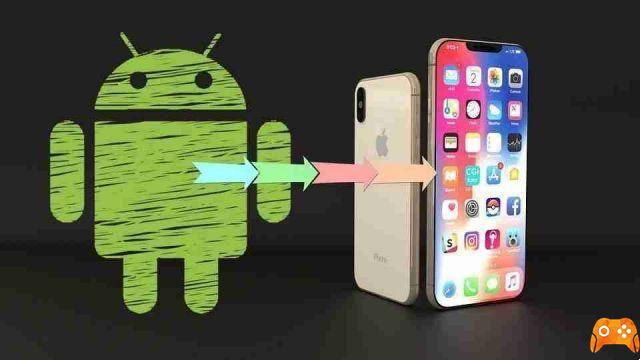 Thanks to these apps you can easily transfer documents, videos, audios, photos, etc ... from Android to iPhone.
This can be useful if you have two phones, an Android and an iPhone and want to send files to the latter. Or you have a family member or friend who wants to receive family photos and you have an Android phone and they have an iPhone. In this case you would send them by whatsapp, social email or using cloud systems.
But thanks to these apps the transfer will be easier and you can send multiple files at the same time.
What is required is to install one of these apps on both phones and be connected to the same wi-fi network. Some create their own hotspot and do not consume any data connections.
App to transfer files from Android to iPhone
FEEM V4
One of the simplest apps to transfer files is Feem v4. Open Feem and you will see the device names listed. Just tap on the device you want to share files with. Then select the file and they will appear on the second phone. The interface resembles a chat app. This is because it even allows you to chat with other phones. The messages disappear automatically after 48 hours.
Download now on Android and iOS
SHAREit
SHAREit is one of the most popular file sharing apps available on Android and iPhone. SHAREit creates a hotspot network to transfer files without using mobile data. Just tap the Send and Receive button on the respective devices and then select Connect to iPhone.
It is possible to transfer all types of files.
Download now on Android and iOS
XENDER
Xender shows all files on the app home screen in different categories. You just have to tap the send and receive buttons to transfer the files. Plus, you get a dedicated button for connecting to iPhone.
Xender transfers any file you want such as documents, music, images, videos and apps in an instant and in a few steps. Xender not only allows you to connect two Android devices to each other, but also Android and iOS devices. With the new Connect PC Mode transfer mode you can share everything you want even with your PC, MAC or Chromebook.
Download now on Android and iOS