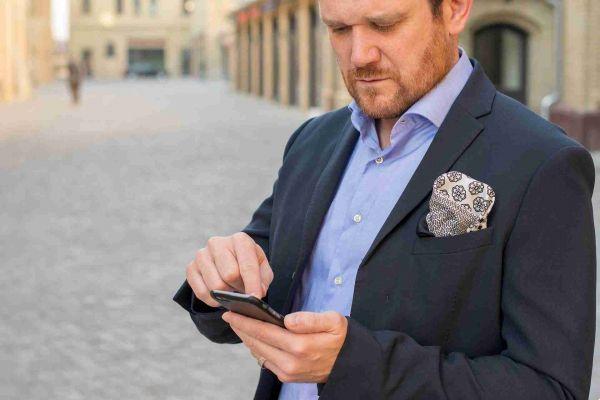 Do you need to get out of a difficult social situation? These fake call apps for Android give you the perfect excuse.
If you have a bad date or are stuck talking to someone you don't like at a party, it's hard to politely get out of the situation. Running away to the bathroom will only save you a few minutes, especially if you're on a date and expect me to come back to the table. Fortunately, there is another option for you.
There are fake calling apps for Android devices that simulate a real phone call to your phone. With an app like this, you can get out of a bad situation in the blink of an eye. And the best part? You don't end up offending the person you're talking to because they think you need to go for something serious.
Fake call – prank
This is one of the simplest fake calling apps for Android out there. The directions are pretty straightforward, but the trade-off is that the interface is a bit dated.
When you open the app, you will see six different buttons that you can mess around with. The Caller button allows you to change the name, set a fake number and add a picture of the fake person who will call you. Then, you can press Call Now to immediately initiate a phone call or you can press Schedule to set up a call for later.
It is worth mentioning that the only scheduled times you can choose from are 10 seconds, 30 seconds and 1 minute. While this won't work for a phone call scheduled well in advance for the middle of an appointment, you can apologize for going to the bathroom, fixing it, and answering it when you get back.
The board Character gives you some examples of who you might want a fake call to, like the police, a pizza place, your mom, or your boyfriend. For each character profile, there is a unique name and number that populates the Caller tab.
Then, you can set the ringer on the default ringtone or choose a unique one so you know it's a fake call. You can also pre-record an entry in the card Voice and use it in the phone call so that it sounds more realistic.
Download: False call
Fake Caller ID
From the main screen of the Fake Caller ID app, you can see everything you need. The first card, Caller information , is where you can change the caller's name and number. There are also options here to select a preloaded character, such as mom, girlfriend, or pizza, or even pull someone from your contact list. You can also add an image for an extra element of reality.
If you need a fake call right away, you can press Call now to activate a phone call. Or you can schedule a phone call for later by setting your own custom time or choosing from preset times, such as 30 seconds, one minute, five minutes, 15 minutes or 30 minutes.
In Advanced Settings , you can change the appearance of the call screen so that it looks exactly the way you want. It can mimic Samsung and generic Android call screens. You can also select a special ringtone for fake calls and record audio to play during fake calls to make them look more realistic.
There is also a handy tab Call history so you can see a log of all your fake calls.
Unfortunately, this app has ads and there is no way to pay to get rid of it. After each click, an ad appears, but after about five seconds you can close it.
Download: Fake caller ID (free)
Call Assistant
This is another super simple to use fake calling app, with a pretty basic user interface. When you open the app, you can instantly see and edit the caller's name and number. You can choose to sort your contacts to select someone you know, or you can come up with a name.
You can add a picture, a voice to accompany the call and select from a wide variety of different call themes. The app has a few different call screen looks for Samsung, Huawei, Xiaomi, Oppo, Vivo, LG, Meizu, OnePlus, iPhone, Nokia, Motorola, and generic Android.
When you click on the tab Planning at the bottom, you can see a call history, where you can easily duplicate a previous phone call. When you duplicate it, you will be asked to select whether you want the same scheduled time limit as last time or a new one.
You can choose Now, 10 seconds, 30 seconds, one minute, five minutes, 15 minutes, 30 minutes or set a custom time.
Download: Call Assistant (gratuito)