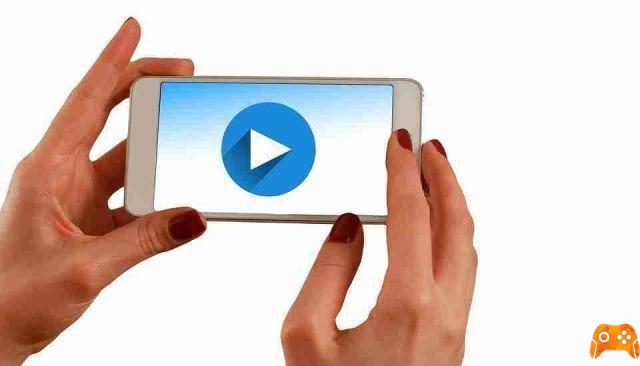 How to make videos with your photos from your Android smartphone or tablet. Here is a list of free apps that will help you make your memories unique with a movie.
They allow you to add all kinds of modern effects, but they don't take more than a few minutes. Here are the video creation app that you can use on Android.
Google Photos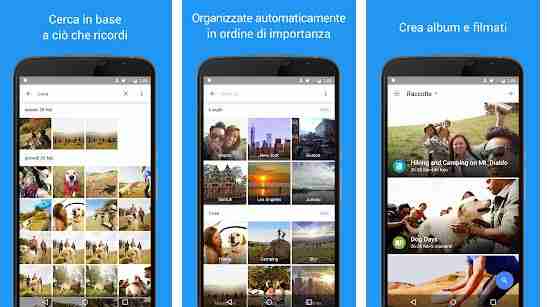 In addition to all the great photo management tools, you can use the app as a video editor as well. Google Photos automatically creates fun clips for those who don't want to do any editing by hand. But you can also manually merge images and videos and add other layers like text, transitions, background and more.
To do this, you must first sync your media files with Google Photos. Once done, open the app and in the top right corner, you will find the option to create a new video under the three dots menu. Tap and select the type of video you want to create.
You can choose one of the templates already set up for an occasion or start from scratch by pressing the button New video. Now choose the files and the rest of the elements like music and tap Save.
Download: Google Photos (free)
GoPro Quick
If you want to have more options and effects to play with, try GoPro Quik.
GoPro's full-featured video editing app maintains nearly the same level of simplicity as Google Photos. But it comes with a lot more features that satisfy both professionals and amateurs. You can decide to let the app build stories from your media for you or choose the effects, transitions and other aspects yourself.
Furthermore, unlike Google Photos, GoPro Quik also features advanced video editing tools such as managing frame layouts, captions for each moment, color grading and more. Even if you want to quickly generate an edited video, GoPro Quik won't disappoint with its wide range of themes.
Download: GoPro Quik (Free)
Storyo
If you are looking to produce a short film of your recent vacation, Storyo may be your best bet. This video editing app revolves around place and time, making it perfect for stitching together photos and videos taken in different places. All you have to do is import the files. Then, based on geotags and timestamps, Storyo will develop a video.
Additionally, the app even adds dedicated bezels to highlight the location. You can change them to change the order in case Storyo can't do it correctly.
Download: Storyo (free)
Magisto
Magisto is a sophisticated video platform and editor. The app is supported to automatically generate video memories from your media. Where Magisto shines, however, is his ability to recognize the most important scenes and outline them in the output.
However, the app is not free and has some caveats. As it's also a kind of social network, Magisto charges extra costs if you want to download the final clip or use any of the professional editing tools. Furthermore, it also uploads your videos to its servers. Free users can only share the link for those posts, not the video itself.
Download: Magisto (free, subscription available)
FilmoraGo
https://youtu.be/UiabbJ92r4g
FilmoraGo tries to replicate a desktop video editing experience. It features a horizontal interface with a preview window in the center and options around it. It is primarily designed for users who prefer to refine the way their videos will present themselves with a wide range of tools.
However, if you just want instant video for sharing on sites like Instagram, FilmoraGo offers plenty of themes for that as well. These allow you to produce a video in a couple of minutes. The app also offers many advanced tools for you to try, such as adding voiceovers, overlays, subtitles, and more.
Download: FilmoraGo
Adobe Premiere Clip
https://youtu.be/hbExP2iAgyY
Adobe has its own mobile app for creating fun and instant video clips called Premier Clip. Like others on this list, it allows you to easily produce a video with your existing library. You can go with automatic or free creation.
The former directs the video for you, while the latter puts you in the driver's seat. It offers a wide range of editing tools such as color evaluation, cropping and more. As this is an Adobe product, you first need to sign in with an Adobe account which is free. But luckily, you can edit and download your designs without having to pay a subscription.
Download: Adobe Premiere Clip (free)
VivaVideo
VivaVideo offers most of the features common to the apps mentioned above. But try to stand out by adding some more modern tools aimed at millennials. These include a camera to enhance your selfies, the ability to add emojis and stickers, and more.
VivaVideo also has a large amount of themes that you can apply and allows you to export edited videos in the blink of an eye.
Download: VivaVideo (free, subscription available)