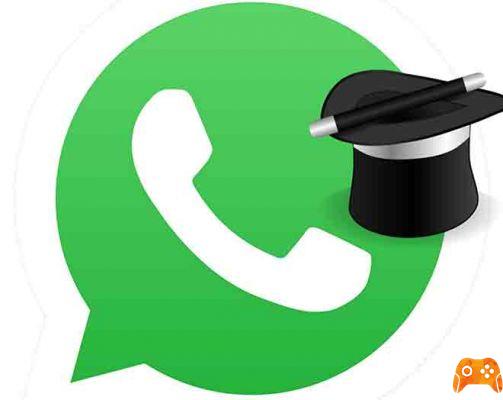 Get the most out of WhatsApp Status with these tips, tricks and secrets you may not know. Since its arrival in early 2017, Whatsapp Status has become a key part of the application.
So much so that in just over a year since the launch of this feature, not only have they surpassed Snapchat - an application that first introduced the Stories format from which WhatsApp drew inspiration for its state - but they also doubled the number. of active users.
Therefore, there is no doubt that millions of users around the world are using WhatsApp Status on a daily basis. However, many may not know that this feature hides some secrets and tricks with which you may surprise your friends. In this guide, we list the best ones around.
Disable the Whatsapp Status of the desired contacts
You're sure to have another person there on your contact list whose life you don't care at all. That's why Whatsapp Status allows you to silence all the contacts you want so that you only see the status of those friends or family that interest you. For to deactivate contacts you just have to do the following:
Open WhatsApp and go to the Status tab.
Press and hold the name of the contact you want to deactivate.
In the window that appears, click on "Deactivate".
Find out who has seen your state
This is definitely the simplest trick. When you upload a story, like with Instagram or Facebook, you can know who has seen your photos or videos. You just have to go to the status tab, click on "My Status" and scroll up. There you can see who has seen your photos and you can check if an unwanted person is seeing more than they should.
Block contacts from seeing your Whatsapp status
Perhaps what you are interested in is that there are some contacts who cannot see your stories. For example, the your boss, your parents, a relative, an ex. There are thousands of cases and the beauty of WhatsApp Status is that you can choose who can see and who can't see your photos and videos. IS really simple.
When posting a photo, click on the gear to access the settings. There you can decide who can see it in your contacts and who not.
If you select "My contacts, except ..." you can mark people you don't want to show your Whatsapp Status to and their access will be automatically restricted. You have to do this with every photo or video you upload, remember that.
Also remember that when you block a contact on WhatsApp, it won't be able to see any of your states.
Use filters and other personalization elements
Maybe something that makes the different Facebook and Instagram stories from the state of WhatsApp is that you can use filters and customize your photos. In WhatsApp you can't do it natively, but you can upload photos from the reel and the gallery. You can use Facebook, Instagram and Snapchat to take a photo with filters and download it, then upload it to WhatsApp or on as many networks as you want. You can also edit them with your favorite image editor.
It is a temporary solution until WhatsApp will no longer implement functions (if it intends to do so). Although it has no filters, WhatsApp States offer you some elements of customization of which you can take advantage of. One of these is the possibility of change the style of the text. Just click on the icon with the letter "T" to be able to choose between the different styles available.
Change the color of the emojis
In the same way that you can change the color of the text you add to your states, it is also possible edit emojis. This option, of course, is only available with yellow emojis. Once added, you just have to slide your finger on the color bar on the right side to select the desired hue.
Stop the state to see it for as long as you need
A simple but useful little trick is to stop Whatsapp Status while it is playing. Since by default, the app will switch to the next publication after a few seconds, you can stop this autoplay holding your finger on the screen.
See someone else's state without them knowing
As with confirming the reading of messages, it is possible to prevent other people from knowing when we have seen their status, that is see the states of WhatsApp without being seen. To do this, you need to access the application settings and the privacy section deactivate the read receipt. Note that this way you will not be able to know who has seen your states.
Further Reading:
How to know who saved your number using WhatsApp
Then you can use your TV to watch WhatsApp video calls
How to share WhatsApp status as a story on Facebook
How to activate dark mode on Google Chrome
Whatsapp notifications arrive late [Solved]