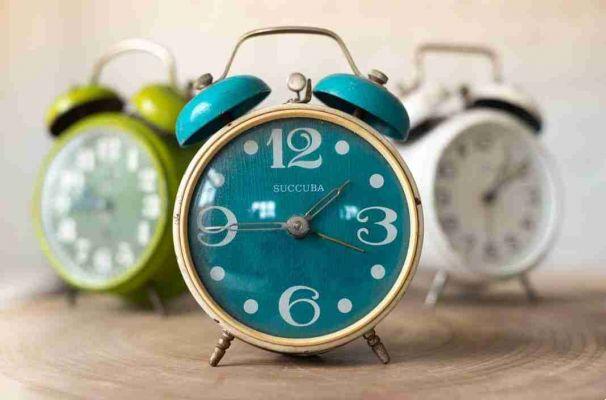 Alarm clock app for android available for free. Are you looking for an app that helps you wake up differently try these apps.
Do you also have difficulty waking up in the morning and would like to have something other than the usual standard alarm clock on your smartphone?
Then we recommend some alarms to try to have a more relaxing and fun awakening.
Wake up app
Free Extreme Alarm Clock + Timer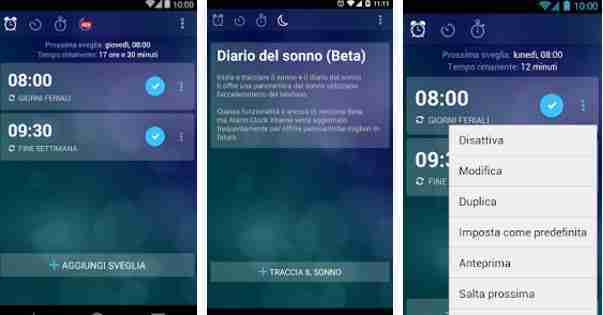 The smart alarm clock includes features that prevent you from postponing it too many times and help you get out of bed. A timer, stopwatch and new sleep tracking features are also integrated.
Join the 30 million users who have already installed the app and rated it 4,5 stars!
Download now for Android
Free alarm clock for me
Free alarm clock for me turn your android device into one Wake-up calls playing along with your favorite tunes, in a BEDSIDE CLOCK with a beautiful digital clock and providing the latest weather information. A function HOURS that cuddles you while you fall asleep!
Download now for Android
Alarmy(Sveglia)-Sleep If U Can
Download the alarm clock that to make it stop ringing you have to photograph an object you have set. I recommend not one on the bedside table but further away since you have to get up 😉
Download now for Android
Sweet Awakening - Alarm Clock with Vera Alba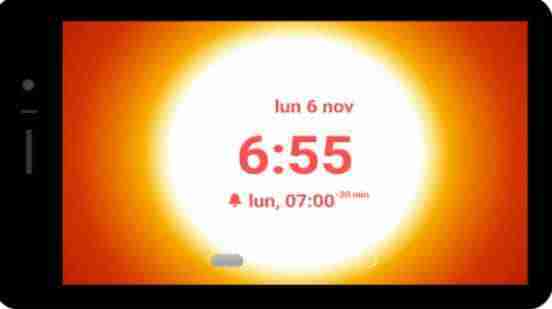 Turn your device into a sunrise simulator and wake up naturally with light. Light involves biological processes in the body that culminate with the end of the deep sleep phase and preparation for awakening.
Download now for Android
Talking Alarm Clock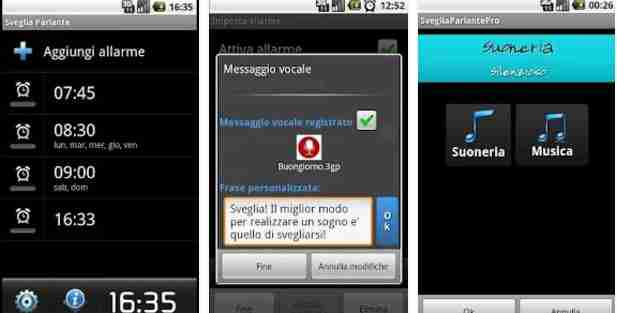 Finally the first alarm clock that speaks and says what you want!
Wake up with your own voice or with the voice of the person you love thanks to the voice message recording feature or enter the phrase with which you want to be woken up in "Custom Phrase" and SvegliaParlante will do the rest!
And it doesn't stop there! SvegliaParlante also tells you what time it is!
And if you can't even open your eyes in the morning, just shake the phone to deactivate the alarm and let it ring after a few minutes (you can set the duration of the suspension from the Settings menu "Sleep duration").
Download now for Android