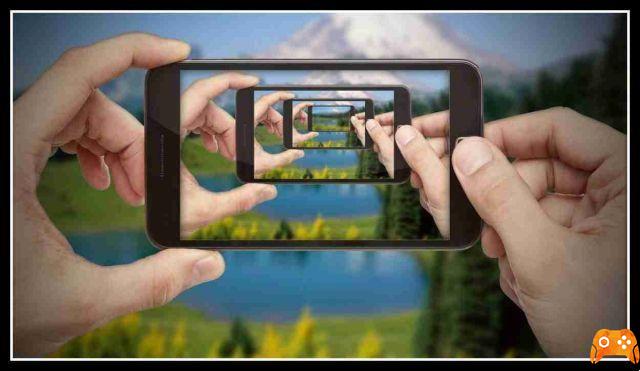 Android applications to make videos with photos and music. Creating videos from images is fun and not that difficult. You can even add music and create a photo movie.
Videos have a bigger impact on our minds. And that's why it makes sense to create videos from photos. In this post, we have selected 6 Android apps for create video from photos with music if you want it.
App to make videos with images and music
VIVAVIDEO
VivaVideo is a powerful video editor that allows you to create slideshows from your photos. Simplify video creation for beginners.
When selecting photos, you will find three basic options: Themes, Music, and Duration. For a beginner, these three options will suffice but for others who want to further edit their videos, you will find plenty of editing options under the Edit button.
The app offers an online library, as well as the ability to add your own music. You can also apply filters to the entire video or just to individual photos. What's more, you can also add text and stickers.
The app also allows you to adjust the duration of each photo and if you want to add transition effects, the app offers you that too.
However, all of this comes at a price. Sure, the app is free but you will get ads, 5 minute video limit and watermark on your videos. To remove these restrictions and get more features, you will need to purchase the premium version.
Download VivaVideo
VIDEO SHOW
VideoShow is very similar to VivaVideo and comes with a number of editing features. For starters, you get many free themes for your videos that include the epilogue and prologue. You can add a background to your photos, in case they don't fit a certain size.
Plus, the app lets you add subtitles, effects, stickers, transitions, sound effects, and even a voiceover. You can also scribble on your photos.
Similar to VivaVideo, you can customize the duration of individual photos. You can enlarge them, rotate them and even make a duplicate copy.
Again, the application watermark will always be by your side if you choose the free version. To remove the watermark and time limit, they have a premium version. Interestingly, you can choose to pay for watermark removal only, in case you don't want the other benefits.
Download Video Show
QUIK
Quip comes with such amazing themes that no one will believe you made the video on your phone.
In addition to themes, you can add text, change the duration of photos, and apply filters. You can also add music from your online collection or your own collection.
Unfortunately, you cannot add stickers or doodles on your photos. But guess what? The app is free without any watermark to annoy you.
Download Quik
FILMORAGUS
https://youtu.be/UiabbJ92r4g
FilmoraGo is another all-in-one video editor. Similar to the other apps, it is also very easy to use. FilmoraGo supports themes and filters and allows you to add overlays such as Bokeh effects to your photos. Also, the app comes with a separate title section for your videos.
Thankfully, the app allows you to crop images and add subtitles as well. And if you want to add a voiceover, you can do it with FilmoraGo. I really like the slider in this app which allows you to select the duration of the photos.
Download FilmoraGo
PIXGRAM
Pixgram is designed for creating presentations on Android. If you need a simple app to instantly create slideshows without extra features, you will love this app. It allows you to add music, change speeds, apply filters and add a title to your photo.
Download Pixgram
SCOOMPA VIDEO
An easy-to-use video editor, Scoompa allows you to make pleasing videos from your photos. It has a familiar Android UI with a Mobile Add button in the lower right corner on the home screen. However, apart from that, the interface is different from the rest of the apps. To apply effects and filters, you will get a round menu bar.
After adding photos, you can edit them individually or edit the entire clip. In addition to providing free audio clips, you can even add your own audio to photos. Interestingly, the app also includes GIF stickers. These stickers make your still photos more vibrant and interactive.
Download Scoompa