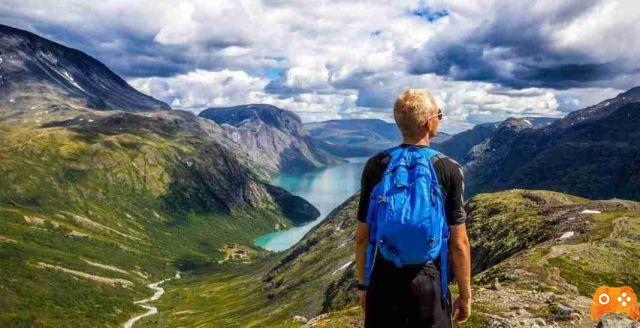 App for the mountains recognize the peaks and the best routes to take. Download these apps for Android and iOS.
You are a mountain enthusiast and would like to have some useful applications to help you recognize mountains and routes during your excursions along the peaks of the world?
So now we list some apps to recognize the mountains and others to suggest you best routes mountains to undertake in the world and in Spain.
App for the mountains
PeakFinder AR
The mountains are calling! Explore more mountains than a climber! PeakFinder Earth makes it possible… and displays the names of all the mountains and peaks in a 360 ° panoramic view.
Works completely offline and worldwide!
The app knows more than 350'000 vette, from Mount Everest to the small hill around the corner.
Download now for Android and iOS
PeakVisor for the Mountains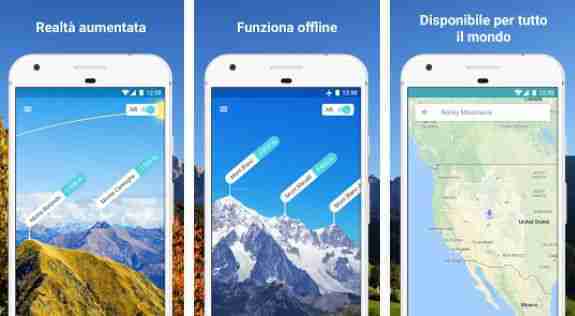 PeakVisor is an innovative way to discover the height and names of the peaks in any mountain location you are. Just point your cell phone at the massifs around you, and immediately all their characteristics will be revealed to you. A very useful tool to use and, without a doubt, the best app on the market for identifying mountain names!
While sipping a coffee on a veranda overlooking the Swiss Alps, or while hiking along a leaf-covered trail in the foothills of the Colorado Rockies, from now on it will be possible to discover the splendor of the mountains that surround you. Finally you can easily explore all these geological wonders, a spectacle that is shown to our eyes after a formation that lasted thousands of years.
Download now for Android or iOS
ViewRanger - Hiking and Cycle Routes
https://youtu.be/fSe03iJCL28
Discover thousands of trails and paths, download the topographic maps premium more detailed and choose your adventure thanks to the GPS navigation system. Share your itineraries and publish your routes with photos and descriptions. ViewRanger is perfect for all outdoor activities such as cycling, hiking even in the mountains, horseback riding or a simple trip out of town.
DISCOVER SKYLINE
Bring your maps to life with Skyline, our new augmented reality technology. Use your phone's camera to identify surrounding places, such as mountains and lakes. Skyline also helps to orient you. Show waypoints and use arrows to follow trails in your surroundings.
Download now for Android and iOS