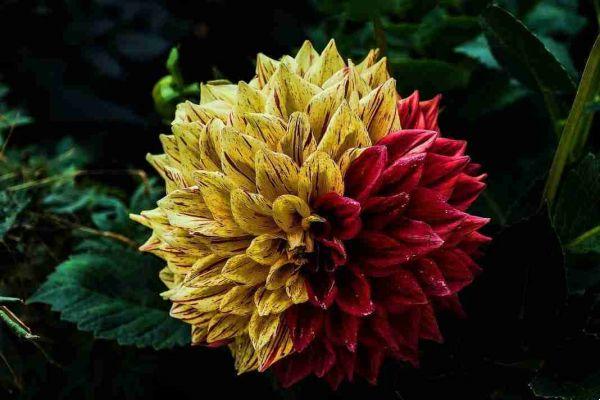 App to recognize plants on Android and iOS. You would like to recognize a plant you are admiring by discovering its name and characteristics.
Now we will list you the best apps to recognize plants and flowers through your Android smartphone and iPhone.
Ready to know all about plants?
Then here is the list of the best applications to discover the name and characteristics of each plant and flower that you will photograph or frame with your smartphone.
App to recognize plants on Android and iOS
PlantNet Plant Identification
[email protected] is an application for collecting, annotating and searching images to facilitate plant identification.
It was developed by a consortium that brings together scientists from CIRAD, INRA, INRIA, IRD and the Tela Botanica network as part of a project funded by the Agropolis Foundation.
It includes a support system for the automatic identification of plants from photos compared with images from a botanical database. The results are used to find the botanical name of a plant, if it is sufficiently illustrated in the base.
The number of species included and the number of images used evolve with the contributions to the project.
The application does not allow the identification of ornamental or horticultural plants. It works all the better as the photos presented are focused on a specific organ or part of a plant. Images of tree leaves on an even background will provide the most relevant results.
If you correctly identify a researched species, you can participate in this project by submitting your observation with the "contribution" button. These contributions will be subject to a moderation process and validated collaboratively.
Available for both iOS and Andorid
Herbarium - Erbario offline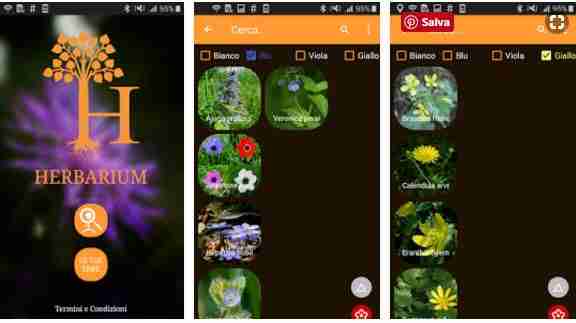 Herbarium allows you to recognize the wild herbs around you by flower color, flowering period and altitude in an easy and immediate way.
Read the description of the plant both offline and online.
Save your sightings in "My Herbs" with geolocation of the place, photos of the plant and your notes.
Herbarium also works offline allowing you to recognize seedlings even in the most remote places on earth.
Herbarium, free and only available for Android