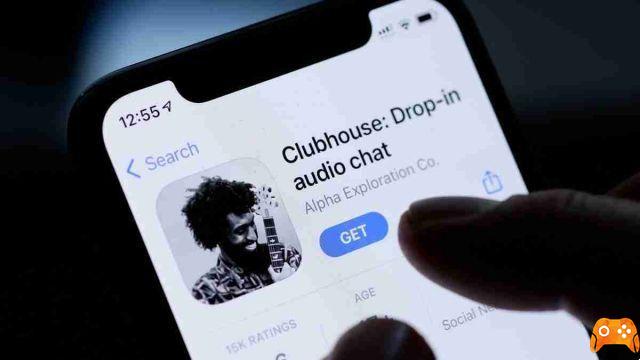 Clubhouse is new social network. no photos to take, no videos to share, no posts to write. Just a profile photo, a small biography and the possibility to enter a room (Room) to listen to others or to say your own, telling what you want or what concerns the topic of the conversation.
Clubhouse how to enter
Clubhouse is currently only accessible to iOS users, you can download it here. It is possible to access the Clubhouse only through an invitation from those who already have an active account within the Clubhouse.
The developers are making the necessary changes to make Clubhouse available for Android and access it without an invitation. So if you can't log in, expect that soon you can freely and create your account.
Clubhouse how it works
The home highlights the suggested rooms. Just tap on one of these to enter the conversation and you can immediately hear what users are saying inside them. You do not have the opportunity to interact but only to listen.
If the topic interests you and you want to have your say to the members of the room, just select the hand icon. If the moderator wants it, you can speak (Speake).
The moderator will be able to silence the speakers if you do not respect the room and clubhouse rules.
The "Upcoming" section contains a summary of all the rooms and conversations scheduled during the day. A sort of agenda that will allow you to never miss a conversation of interest.
The bell icon that indicates the "Activity" section, notifications where all new followers are mentioned to the user but also all the conversations to which he himself has requested the notification.
Create a Room on Clubhouse
Anyone can create a Room after creating an account, and then manage their rooms.
You can create three different room modes:
Open: open a completely public room where everyone can enter freely
Social : visible only to people who are interconnected with each other, that is, those that each user follows
Closed: in this case the room will not be publicly visible to others. A room only for a few close friends, i.e. where people can enter only and exclusively if invited.
Each room will be able to mention the topic on which to base the conversation. In addition to this there is a magnifying glass icon at the top that will allow you to do a specific search to find users on Clubhouse or even for rooms on a specific topic.
How to invite people to Clubhouse
Each new user has the option of using 2 or 5 personal invitations. Just scroll through the address book and accept 2 contacts who have created an account on Clubhouse but are waiting for an invitation. Just select them and they will be authorized to enter Clubhouse
How to log in and receive an invitation
Once the app is installed, all you have to do is enter your name and surname and your phone number. Once this is done, Clubhouse will inform you that your account will be active only when a friend of yours already registered on the social network approves your profile from her list.