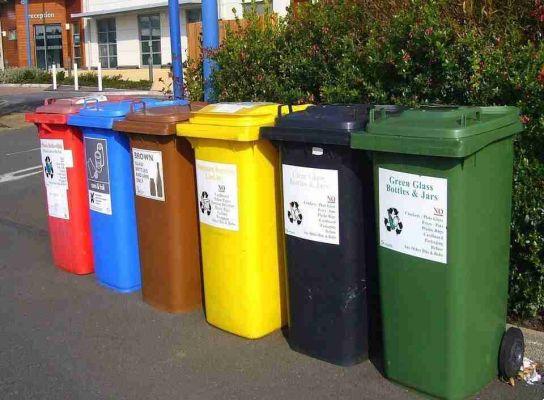 Not sure where a certain object should be thrown? Multi-material, paper and cardboard, undifferentiated or wet? Here are some apps that will help you to carry out separate collection correctly.
Differentiating in the right way is very important, not only for the environment and for the future, but also to reduce the costs of disposal and therefore indirectly of your bill.
App for separate collection
Junker for separate collection
https://youtu.be/RCvZykPWI0I
One of the best recycling apps for both Android and iOS. It will give you useful information to know where each waste should be thrown.
Just frame the barcode printed on the packaging or write the type of waste, and Junker recognizes it recognizes it, breaks it down into the materials that make it up and allows:
Easily sort the waste based on the separate collection adopted in your municipality
Reduce the margin of error and exposure to fines and penalties
Ask for feedback on how to dispose of products that are more difficult to identify or less common, eg. used oils, WEEE, cartridges, etc.
What if the product is not there? no problem, just photograph it and send it and Junker will reply with the requested info in a few minutes.
Download now Junker for separate collection for Android and iOS.
the Rifiutologist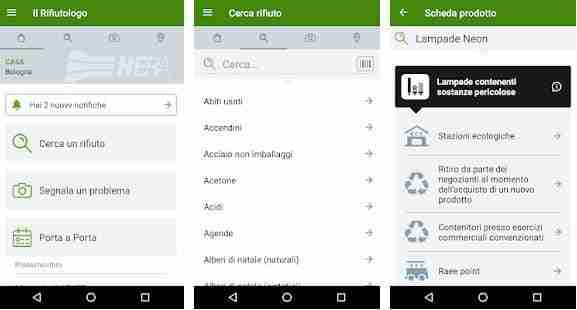 Rifiutologo simplifies separate collection and answers all your questions. Always updated and valid for all the territories served by Hera.
Find detailed information on how to recycle every scrap, package or package that will come into your hands in full respect of the environment, also thanks to the new barcode scanning functionality. Find clear explanations on how to differentiate different types of waste (even bulky ones) in an ecological way in each municipality served by the Hera Group
Thanks to the GPS you can find the ecological waste disposal station closest to you and get detailed information on schedules and materials handled.
Download now the Rifiutologo on Android and iOS.
SmartRicla
SmartRicicla is the guide for separate waste collection. This app allows you to dispose of waste in the right way, with the help of a simple interface organized by categories and weekly calendar, you can also view the map of the collection points, the dictionary of symbols and the wasteologist.
Over 500 municipalities entered and the list is constantly updated, however you can report your municipality with the appropriate button in the app.
Among the municipalities included there are Agrigento, Ancona, Aosta, Arezzo, Ascoli Piceno, Asti, Avellino, Bari, Benevento, Bergamo, Bologna, Brescia, Brindisi, Cagliari, Caserta, Catania, Catanzaro, Cesena, Chieti, Como, Cremona, Cuneo , Fermo, Ferrara, Florence, Forlì, Frosinone, Genoa, Gorizia, La Spezia, L'Aquila, Livorno, Macerata, Massa, Matera, Messina, Milan, Modena, Naples, Novara, Padua, Palermo, Parma, Pavia, Perugia, Pescara, Piacenza, Pisa, Pistoia, Pordenone, Potenza, Ragusa, Ravenna, Reggio Calabria, Rimini, Rome, Rovigo, Salerno, Sassari, Savona, Siena, Syracuse, Taranto, Teramo, Trapani, Trento, Udine, Varese, Venice, Verona , Vibo Valentia, Viterbo and many others.
Download now on Android.