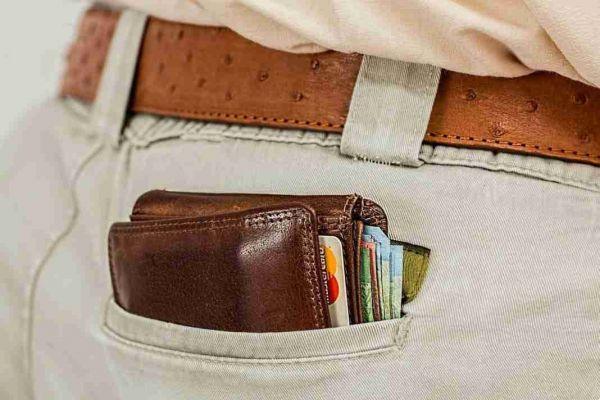 Home expense management and family budget app. Keep an eye on your family budget's expenses and income with these free apps.
Are you looking for an app to manage home expenses such as bills, the cost of shopping and all the various financial expenses that are in your daily life?
Now we will show you the best income and expense management apps that you carry out daily to keep them under control.
Home expense management and family budget app
Fast Budget - Expense Management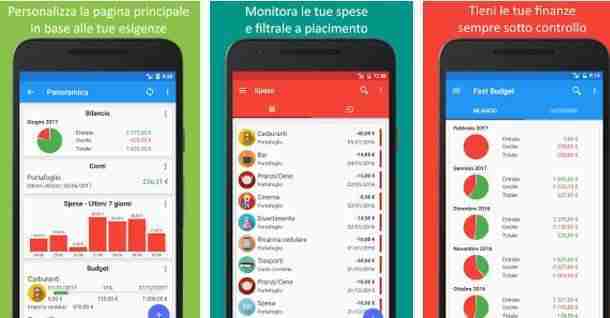 Easily keep your personal or family finances under control with Fast Budget - Expense Management.
Manage your money better by recording your daily earnings and expenses in the application.
View your money movements at a glance thanks to the "Overview" page, where you can find the balance of your last days, the accounts, credit cards and budgets you use most frequently, along with your last ones earnings and latest expenses.
In Fast Budget you will have many other tools to better manage your savings, such as different charts or a convenient calendar to see your transactions day by day.
Up to 5 devices can be synchronized with each other.
Download now click here
AndroMoney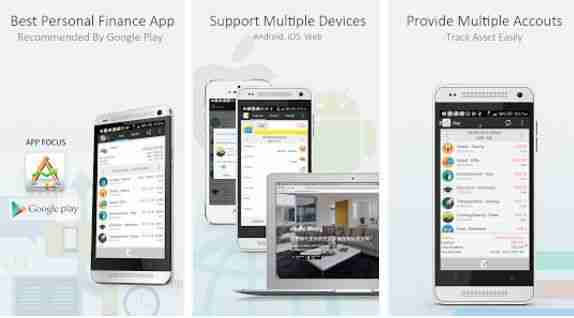 AndroMoney is a personal finance tool to use with your mobile phone. By using it, we hope you can manage your assets better.
AndroMoney helps you manage your money with ease!
Download now click here
Daily Expenses
Daily Expenses is a software created to organize your expenses and income, the movements recorded by money date and then examines the daily, monthly or yearly totals in the reports.
Remember to organize your expenses allows you to have better control over your money.
Download now click here
Expense Manager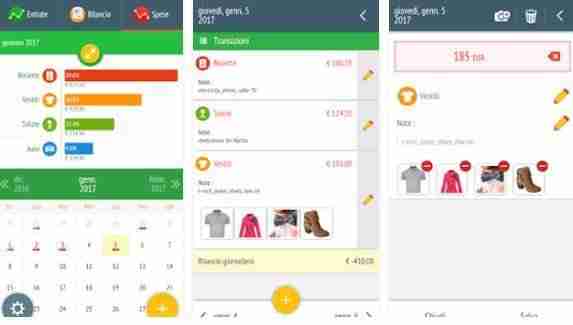 Savings management is never that simple and most of the time we wonder where our money went and how we spent our savings. To answer these questions, we have created an easy-to-use expense management application that focuses on quality, simplicity and ease of use.
Your financial well-being depends on how your expenses are organized, but also on keeping an eye on your family's income and budget.
Manage your money, monitor your expenses and organize your savings with ease, taking advantage of the many functions offered by this application.
Download now click here
Money Manager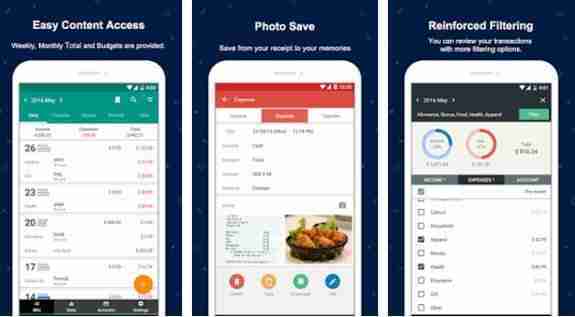 Facilitates efficient finance management. It doesn't just store your earnings and expenses, but deposits the money into your account as soon as the earnings are entered and withdraws the money from your account as soon as an expense is entered.
Download now click here