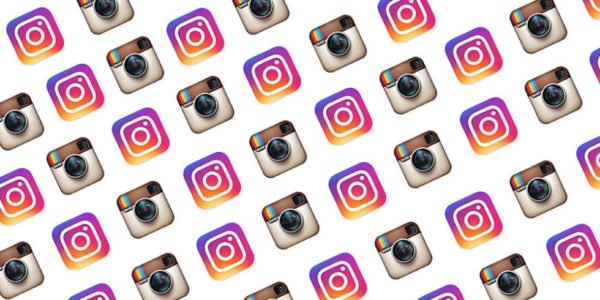 How to fix "Couldn't Refresh Feed" error on Instagram, it's a great application very useful, but sometimes, it shows you this "Couldn't Refresh Feed" error message when using the application. This error message sometimes comes up randomly, while using Instagram.
To many, it usually appears as soon as the application opens, and Instagram attempts to update your feed, to show you the most recent photos.
This "Couldn't Refresh Feed" error message keeps showing up, even when you have a perfect internet connection.
There are a couple of solutions that you can try to get rid of this error. Let's see which ones.
Solution 1 - Check if your Instagram app is up to date. It could be a bug or other problem that is causing the error message. Always keep your application up to date by downloading the latest version from the Google Play Store.
Solution 2 - Internet connection. Is the connection working properly? Could it be your WiFI?
A quick check would be to open www.google.com in a browser to see if the connection is active. In these cases, when you don't have the connection, Instagram shows this error message, when it failed to load your timeline.
Solution 3 - Switch to the mobile network - 2G, 3G or 4G. You can change the mobile network and see if Instagram works. You never know, this could fix your "Couldn't Refresh Feed" error.
Solution 4 - Restart the application. Another solution would be to restart your application. Go to settings, applications, Instagram, and press on finish. After a few seconds, reopen it.
Solution 5 - Clear cache and data. Go to Settings> Applications and search for the Instagram application. Then clear the application cache and also "Clear data". This operation will clean up all the data saved in the phone.
You can log back in and see if you can now browse with the application, without having to see the "Couldn't Refresh Feed" error again.
Solution 6 - Restart the phone. This could also be helpful in solving the problem.
Solution 7 - Re-install the application. This can be done as a last resort. Again go to Settings> Applications and search for the Instagram application.
Then tap the 'uninstall' button to remove the application from your phone. Then, go to the Google Play Store and download the application again. Log in with your details and see if the problem persists.
In addition to these indications, according to Instagram, the cause of the "Couldn't Refresh Feed" error on your Instagram application could be due to:
Some mobile operators limit a customer's mobile data after they have used a certain amount of data in a month. If you have problems on a regular basis when using the application, at the end of each month, contact your service provider.
When there are a lot of people at an event, such as a concert or a football match, and everyone is using the mobile network at the same time, you may have a weak signal, even in this caste you may get this error message. This should resolve once the manifestation is over.
And how did you solve the problem? Have you put our advice into practice?
Further Reading:
What happens when I stop following someone on Instagram
How to silence someone on Instagram
How to put a GIF in your Instagram story
How to post videos on Instagram
What to do if Instagram gives you an "unknown error"