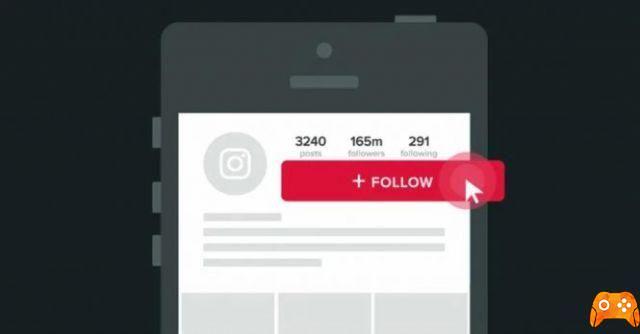 The application Instagram officer notifies you when someone starts following you; however, it doesn't tell you anything when someone stops following you. Instagram has become one of the most popular social networks of the moment, a perfect place to share with friends, follow famous people or admire beautiful girls.
Why not say it, Instagram is a great tool for gossiping, for knowing what others are up to and discussing with your friends. But how do you know if someone has stopped following you on Instagram, in the absence of an official Instagram function, we have applications that tell us when a user has stopped following you on Instagram. Even with one notifies push.
There are many, many dedicated applications that do just that. But we must be careful, because to use them most of them ask us to enter with our username and password. So be careful, because no app has to ask or have this information.
The one we have chosen is one of the most popular, it is called Reports +, it is free and can be downloaded from the Google Play Store - download at the end of the tutorial - even if some functions are paid.
Also Read: Top 7 Best Instagram Story Apps in 2019
How to know if someone has stopped following you on Instagram thanks to this free application
The first thing you should do is log in with your Instagram username with Report +. The first time you open the application it will take some time to collect the information, but it immediately allows us to see how progress is progressing thanks to a percentage that appears on the display.
Data is probably missing, this is when Reports + starts analyzing your profile constantly. We have a section to see the followers recently acquired and, of course, it shows us who they are. And another to see i lost followers and see their profiles too.
In this article you will find more information to know if someone has blocked you on Instagram.
Other sections such as followers you don't follow or if you follow users who don't match you are also available in the free version. However, if we want to see which users have blocked us or who are just "gossiping" on our Instagram profile, then we have to pay.
You like to see which tagged photos have been deleted or who have deleted comments or "likes" from our photos.
The main feature of the app is that, in the free version, we can now receive notifications on our android smartphone as soon as someone stop following us on Instagram.
The notification is usually instantaneous, although it is a program and sometimes it may not work well. In this case, we always have the option to manually check the application to see the lost followers section. In doing so we have more and more information from our profile on the social network Instagram.
Then download Reports + for Instagram from the Play Store with some features unlocked to know if someone has stopped following you on Instagram!
Read also: How to activate, deactivate and configure Instagram notifications on Android
Further Reading:
What happens when I stop following someone on Instagram
What happens if you delete a person on Instagram
How to tag someone on Instagram
How to find out who follows your profile on Instagram
How to know who is blocking my calls