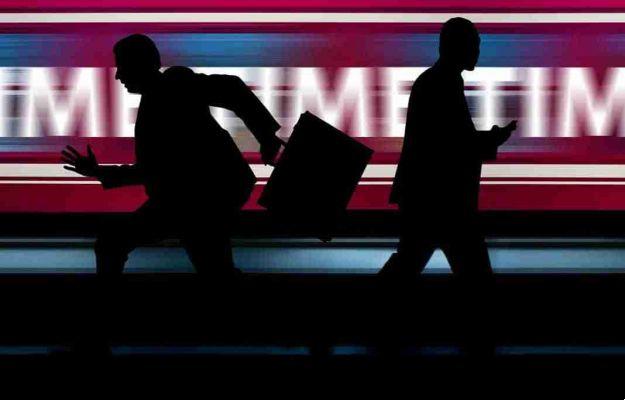 App for reminders and appointments. The best apps for reminders, to-do lists, appointments and notes.
Do you want apps that help you remember your daily tasks and organize your daily work activity with lists of things to do or to carry out?
Thanks to these free apps, organizing your personal or work activities without forgetting anything will be simple.
App for reminders and appointments
Here is our selection of reminder apps and to-do lists on the Play Store and App Store.
Evernote - always organized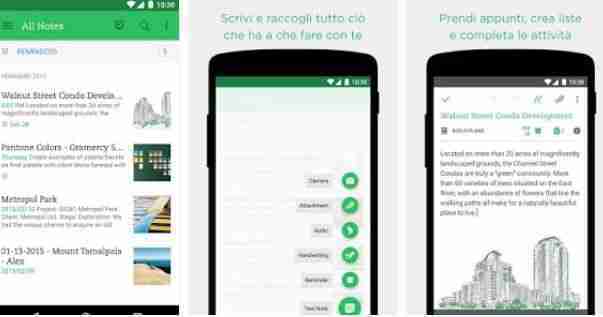 Evernote gives you the tools you need to effortlessly organize your work:
• Write, collect and capture ideas in the form of searchable notes, notebooks, checklists and to-do lists
• Take notes in multiple formats, including: text, sketches, photos, audio, video, PDF, web clippings, and more
• Use camera shutter to easily scan paper documents (including printed documents, business cards, handwritten text and sketches) and comment on them
• Attach Miscrosoft Office documents, PDFs and photos
• Organize your receipts, receipts and invoices
• Use Evernote as an easy-to-format digital notepad and text processor for any ideas that come to you
EVERNOTE IN EVERYDAY LIFE
• Make personal checklists to keep your thoughts organized
• Set reminders to stay on top of tasks and write to-do lists
• Collect, capture and archive all the ideas you need to keep yourself productive
• Plan events such as holidays, weddings and parties
EVERNOTE IN THE COMPANY
• Create diaries, write memos and prepare presentations
• Annotate documents with comments and ideas in team meetings and then share them with colleagues
• Get your projects going faster and maximize productivity by allowing access to more participants and working on different aspects of the project side by side.
Download now for Android or iOS
Google Keep – note ed elenchi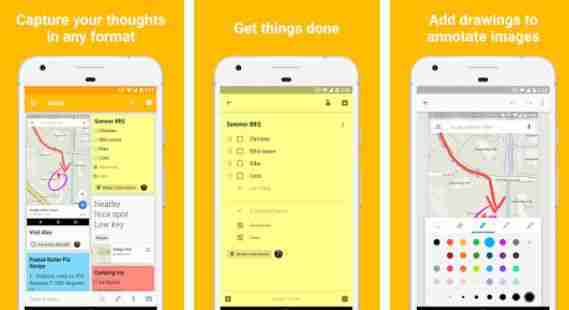 Quickly write down your thoughts and get reminders at the right place or at the right time. Say a voice memo wherever you are and it will be automatically transcribed. Take a picture of a poster, receipt or document and easily find it later in the search. Google Keep makes it easy to jot down a thought or personal list and share it with friends and family.
Write down your thoughts
• Add notes, lists and photos to Google Keep. Are you short on time? Record a voice memo and Keep will transcribe it for you to find later.
Share ideas with friends and family
• Easily plan a surprise party by sharing your Keep notes with others and working together on notes in real time.
Quickly find what you need
• Assign different colors and add labels to notes to quickly sort them and keep busy with your schedule. To find a saved note, simply search for it.
Always available
• Keep working on your phone, tablet, computer and Android wearables. All the content you add is synchronized across all your devices to always be available.
The right note at the right time
• Do you have to remember to do some shopping? Set a location-based reminder to have your shopping list displayed directly when you arrive at the store.
Available everywhere
• Try Google Keep on the web at http://keep.google.com and search for it in the Chrome Web Store at http://g.co/keepinchrome.
Download now on Android and iOS
Any.do: To Do List, Calendar, Reminder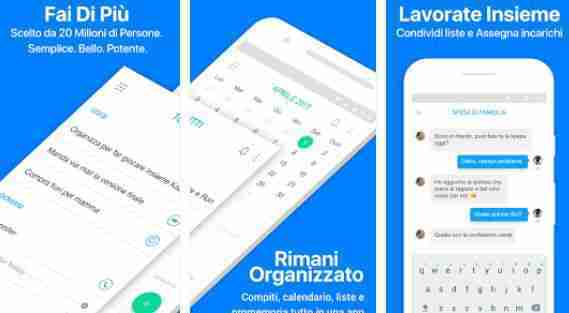 Any.do was created to keep your to-do list and calendar updated, every day. Drag / drop tasks, swipe to confirm completion of a task, and shake the device to remove completed tasks let you stay organized.
Any.do has the following functions: to-do list, calendar, mailbox, notepad, checklist, to-do list, post-it board, project management, reminder and organizer. It's the easiest and most useful productivity tool you've ever had.
Download now for Android and iOS
Splendid To-do list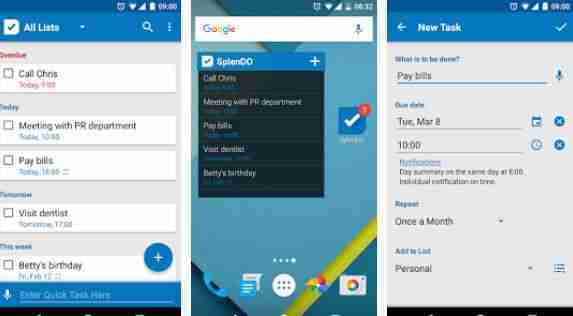 SplenDO is the smart task list for everyday use no matter who you are and what you do - you'll be better organized!
At home, at work and in your free time - it will focus on the things that really matter!
SplenDO is powerful in its simplicity and practicality of use.
Download now for Android
ColorNote Notepad Notepad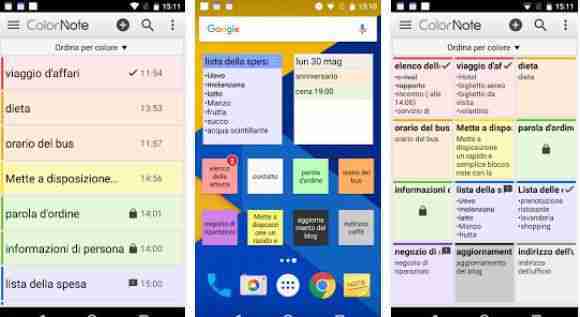 ColorNote is a simple notepad app. Provides a quick and simple notepad with the ability to write notes, notes, emails, messages, shopping and to-do lists. ColorNote makes note taking easier than any other app of its kind.
Download now on Android