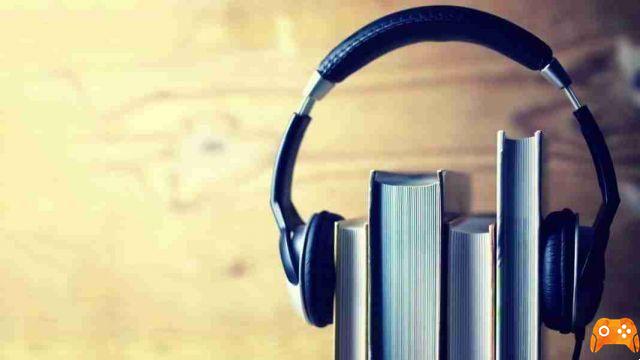 Audiobooks app. Download the best apps to listen to books on your Android smartphone and tablet and on iPhone and iPad.
Would you like to buy a book but laziness in reading it persuades you?
Today, thanks to these apps, you can listen to the books you've always wanted to read through others.
These Audiobooks app in our opinion they are the best with which you can relax by putting headphones to your ear and hear the book of your choice.
Audiobooks app
Audiobook & Audiolibri Audible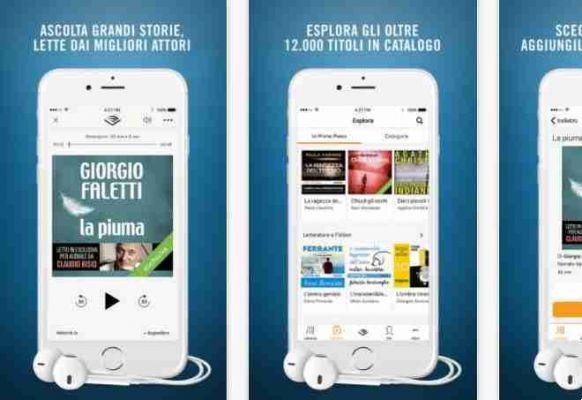 Listen, Imagine, Live!
Do you love to read but are you always on the go? From today with Audible, an Amazon company, you can enjoy the best audiobooks wherever and whenever you want.
Access a vast catalog of over 12.000 titles, from the latest bestsellers to breathtaking thrillers, from heart-wrenching love stories to children's titles, from language courses to self-help courses.
Allow yourself the pleasure of a good listening when you move around the city or in a moment of well-deserved relaxation, if you are traveling for work or at home with the whole family, while doing physical activity or doing laundry. Time dedicated to listening is always precious: free your curiosity, listen to your emotions and let yourself be inspired with Audible.
Features:
- Download and listen to your titles offline on your smartphone or tablet
- Start listening already during the download
- Browse chapters, choose narration speed and add bookmarks
- Earn badges based on your listening activities
- Receive notifications and updates on news and new releases
Download now on Android and iOS
LibriVox Audiobooks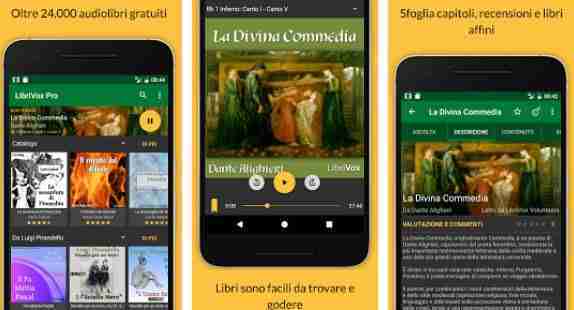 LibriVox Audiobooks gives you access to over 24.000 free audiobooks. Each LibriVox audiobook can be streamed over the internet or downloaded for later use, at no charge. The LibriVox Audiobooks app includes lists of new recordings and features classic bestsellers and out-of-print treasures.
The LibriVox audiobook app makes it easy to find the book you want. You can see the most popular books, browse by title, author or genre, watch new recordings, or search by keywords. You can also find books read by a favorite storyteller. This app allows you to stop playback with a sleep timer and unlimited bookmarks are available for each book. You can save and listen to as many books as you want. Access to the LibriVox collection, containing thousands of old radio plays and many other collections is completely free.
LibriVox audiobooks are free thanks to the dedicated work of hundreds of volunteers who record, review and distribute the books. New versions are prepared every day and the entire catalog includes a large part of world literature, including novels, history, biographies, short stories, poems and much more in both the narrative and non-fiction fields.
Download for Android and iOS