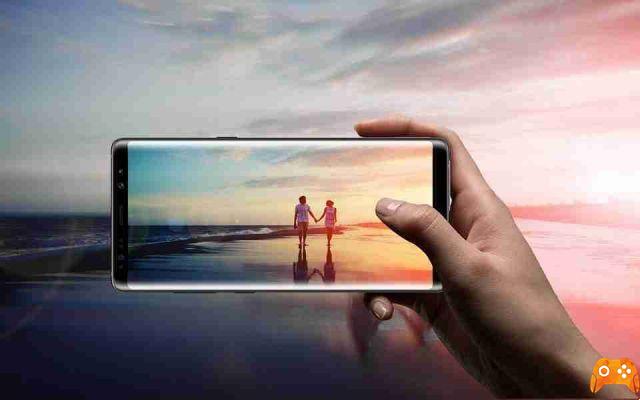 If you are tired of people looking at some of your photos or videos when they have your mobile in hand, or you want to be sure to hide them from prying eyes, these apps will help you hide photos and videos on your Android device.
App to hide photos and videos on Android
Gallery
Sgallery is a great privacy protection app to easily hide and encrypt photos, videos, apps and any other files that you don't want others to see.
Sgallery can hide its app icon and keep privacy absolutely safe. You can import private pictures and videos into this safe space and nobody knows about it.
App Photo Lock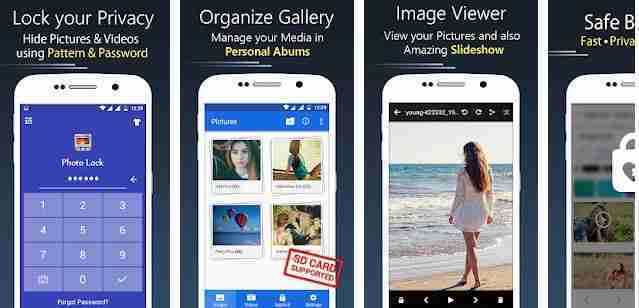 Photo Lock app is completely free and you can hide an unlimited number of photos and videos. Do you want your personal life to stay that way? It will keep your gallery secret and you don't need to worry when you hand your phone to friends and family when Photo Lock application installed in your phone.
1Gallery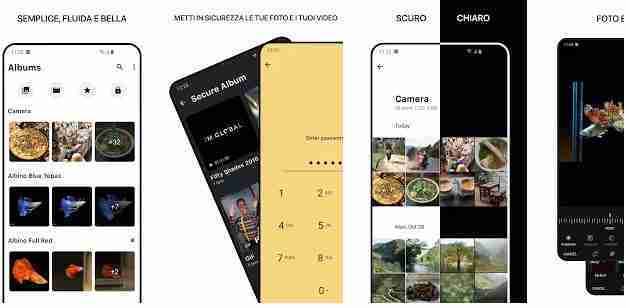 1Gallery app is one of the best gallery apps to have on your android smartphone. You can use the features to hide and encrypt your images and videos on your smartphone. This app offers encryption with password protection features such as PIN, pattern or fingerprint.
Vault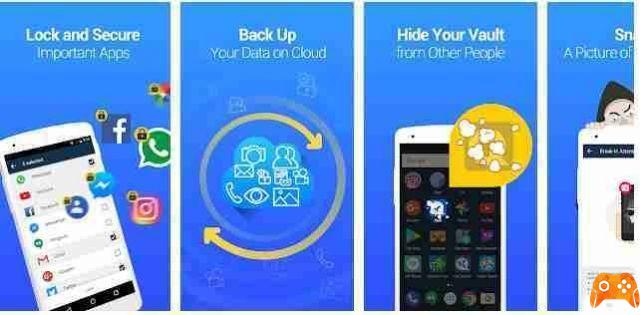 Vault is a mobile app designed to hide private photos and videos on your phone. There are currently more than 100 million users around the world who use Vault to protect the privacy of their devices.
Hide and protect photos and videos: Photos and videos imported to your phone can only be viewed or played after you enter the correct password. These photos and videos can also be copied to Cloud Space for better protection.
PhotoGuard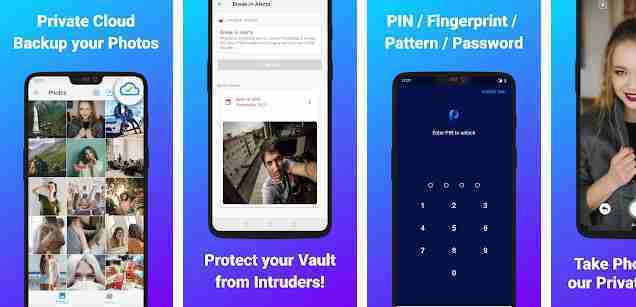 Keep your private photos and videos in our secure photo vault.
Our security and privacy meet the highest standards, along with great UI / UX design.
PhotoGuard protects your photos and videos by locking them with a password, pattern, PIN or fingerprint, using military-grade AES-256 bit encryption.
PhotoGuard's framework was developed with the help of data security consultants to ensure that no one, including our team, will be able to access the contents of your photo archive without knowing your passphrase, even if your device is stolen!
Your photos and videos are encrypted exclusively on your device and will not be uploaded to any server.