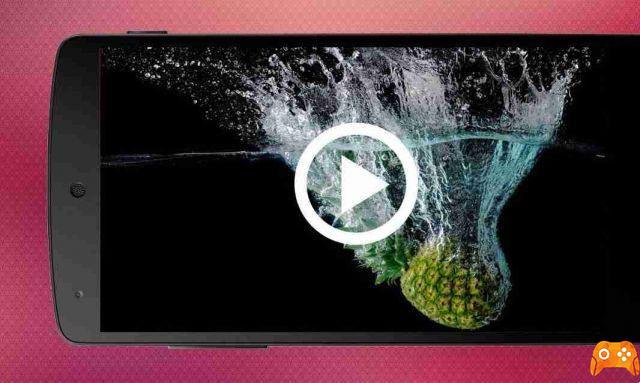 Slow Motion App for Android the best free apps. Are you looking for an app to change the speed of your videos and give the Slow Motion effect, here are the best apps you can download for free on PlayStore.
Have you created a video with your Android smartphone and tablet and now would you like to slow it down by giving the Slow Motion effect to your videos?
Nothing could be simpler through these apps available for your Android smartphone and tablet on the Play Store.
App per Slow Motion
Here are the best app per Slow Motion, thanks to these apps you can change the speed of your videos using the editing settings they offer.
VivaVideo: l'Editing Video
VivaVideo is the best video editor: it's an app for creating photo slideshows and editing movies!
VivaVideo is one of the best camera and video editing apps on the Android market. Today it has more than 200 million users worldwide and has been featured on Google Play numerous times, ranked first in the category of free video editing and movie making apps in more than 100 countries. With VivaVideo you can easily tell your stories with a video and share them with friends and family, transforming everyday moments into works of art as much and how you want so you can let the world discover them!
Download now on Android
Slow Motion Video Effects
https://youtu.be/QWORS3bstU8
low Motion Video FX lets you choose the speed of your output movie. Some suggestions:
- record your voice and slow it down. The result will be truly original
- speed up your voice. It will look like that of a mouse!
- record the sound of some falling objects, for example spoons, nuts, seeds… and slow it down. It will be hilarious!
- Record yourself spitting water and slow down the sound
- record your pets in slow motion
- and any other ideas you can think of 🙂
You now have a real slow motion camera in your pocket! The output videos can be uploaded to Youtube.
Download now on Android
ActionDirector Video Editing
ActionDirector is the only video editing app you need to capture, edit and share your action videos. The intuitive interface and many useful tutorials allow you to add effects instantly. Add the soundtrack you want, and create adrenaline-pumping viral videos, to share on social networks!
"Edit adrenaline-pumping footage and produce 4K Ultra HD resolution videos on your mobile device as if you were using a professional desktop!
Adding cool effects is the best way to bring out the highlights. and ActionDirector is super simple. Turn a scene into slow motion, or speed it up for more action, all with the simple speed slider. Add repetitions and reversals to parts of the video to make them even more exciting. "
Download now on Android
Slow Motion Frame Video Player
Slow Motion Frame Video Player automatically organizes your videos. Unlike all applications in the list, this application does not allow you to save the video.
This application is useful if you just want to show your video to someone and in real time increase and decrease the speed of the same.
The application is very easy to use as the only buttons you need are on the right side. Tap the plus sign to speed up the video and the minus button to slow it down.