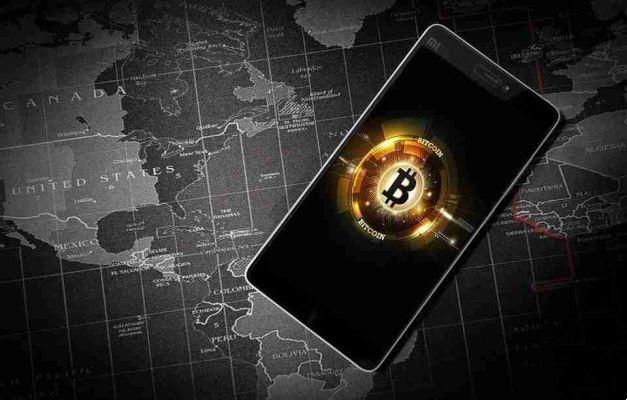 The best apps for Bitcoin and Cryptocurrency price monitoring. Whether you are a cryptocurrency trader or just curious, these apps make it practically possible to track multiple cryptocurrencies at once.
These six apps include a variety of features that make it easy to monitor the cryptocurrency market, including real-time tracking, market histories, and so much more.
The best apps for Bitcoin and Cryptocurrency price monitoring
Coinbase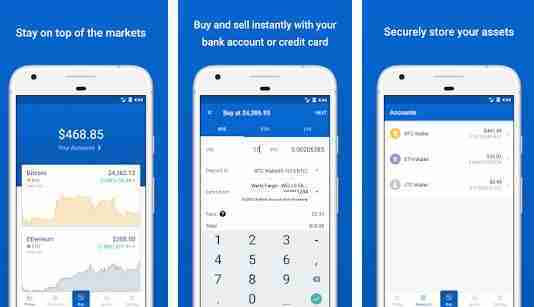 Coinbase prides itself on being the most popular wallet in the world for Bitcoin, Bitcoin Cash, Ethereum, and Litecoin. It is extremely easy to use. Available for Android and iOS, and in conjunction with the Coinbase website, users can easily buy and sell currency using a combination of bank accounts, PayPal, credit cards, and debit cards.
Once you've purchased the currency, it's really easy to track specific prices and get alerts for key moments. Live and historical price charts are available for each currency so you can quickly see how the market has changed over time.
Cryptotrax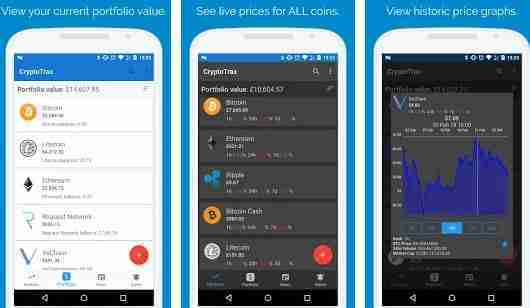 CryptoTrax keeps things simple but effective. Through its clean design, you can see how various cryptocurrencies such as Bitcoin, Bitcoin Cash, Ethereum, NEM, NEO and others are doing, with real-time market data and wallet values ​​fluctuating every second of the day. It offers a visual overview with the latest news on Crypto, ICO and Blockchain.
It is available for both Android and iOS.
block Folio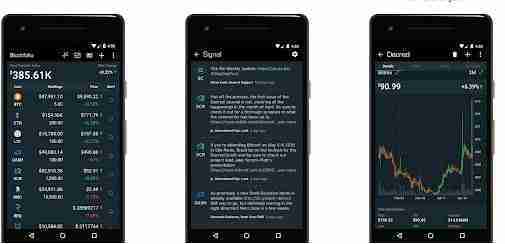 Blockfolio for managing Bitcoin and Altcoin. It has a wide range of easy-to-use tools to keep track of your investments. There is a portfolio overview section where you can view all blockchain assets at once, followed by candlestick charts, a bookshop, and market details for each coin you are a part of.
No cryptocurrency app is complete without price notifications, so Blockfolio has detailed alerts on when a price crosses a threshold of your choice. Over 2.000 different cryptocurrencies can be tracked, with all the latest news also available via the app. It is available for both Android and iOS.
Enjin Cryptocurrency Wallet
Enjin Cryptocurrency Wallet with a smart user interface that adapts to your needs. Transaction fees are calculated dynamically, with a QR scanner further streamlining the process. It supports Bitcoin, Ethereum, Litecoin, Enjin Coin and all ERC-20 tokens with more altcoins to support soon. In all cases, a detailed view of the transaction information is available, so you know what's going on. It works for both Android and iOS.
Investing.com Cryptocurrency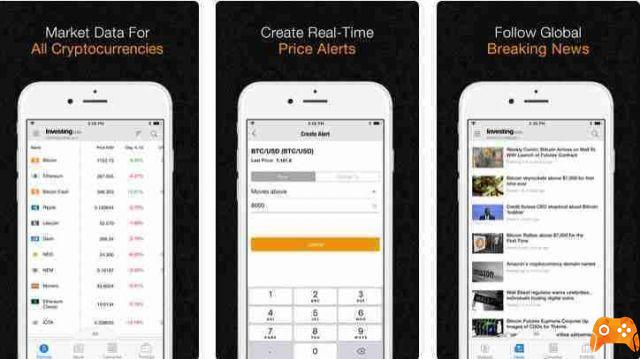 Investing.com is a household name in the investment arena, so it stands to reason that its cryptocurrency-based app is a strong competitor. Clear and simple to use, the app provides real-time and historical price data tracking for a variety of different currencies. It also offers quotes for over 1.300 altcoins and fiat currencies with tracking of market dominance and available trading volume.
Import news and analytics from various sources besides Investing.com, including CoinDesk, NewsWire, Yahoo, Reuters, and many other sites. Its portfolio function allows you to track your total profits and losses over the past 24 hours, identifying trends, changes and opportunities as you go. Price alerts and notifications can also be set up quickly. The other side of the coin? It is currently only available for iOS.
Delta Crypto Portfolio Tracker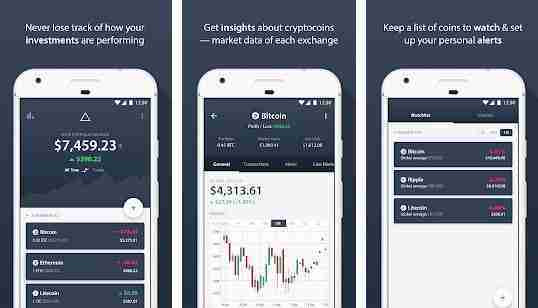 The sleek looking Delta Crypto Portfolio Tracker is also great for tracking your investments. The app shows in real time how cryptocurrencies perform, highlighting overall profits and losses since you started investing and over the past 24 hours
Alerts are available for every cryptocurrency, so you will always know when there will be a sudden change in the market. A subscription-based pro service allows you to create up to 10 different wallets, as well as sync that data across multiple devices. It is available for both Android and iOS.