A new title from Blue Box Game Studios appears on the PlayStation Store.
One of the themes that most inflamed this already hot summer was certainly Abandoned, a mysterious PlayStation exclusive title born from the equally unknown development studio Blue Box Game Studios. The app on the PlayStation Store that should have shed light on different aspects had to be unlocked a few hours ago: this did not happen due to technical problems, but a new title from Blue Box Game Studios now appears on the same Sony digital store. Could it be Abandoned's real name?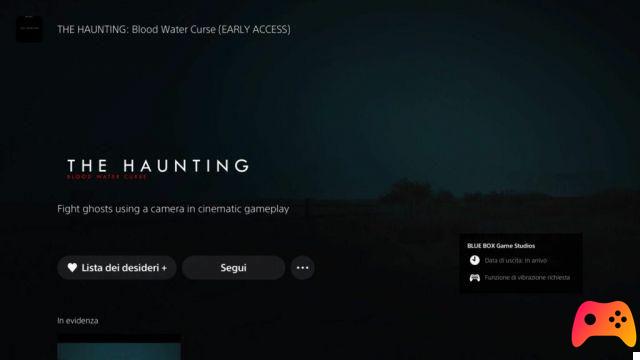 Abandoned's real name could therefore be The Haunting: Blood Water Curse, game available in Early Access. The short description tells of an adventure in which ghosts will be fought using only a video camera, with cinematic gameplay. Additional details are missing but for now, if the August heat does not deceive us, we seem to read about something apparently very similar to Outlast and far from the speculations of recent months.
Obviously you have to wait to understand more, also trying to understand what the studio has in mind for a project that, for better or for worse, is destined to make headlines for a long time to come.