Activision has released a new trailer dedicated to Call of Duty: Vanguard. The new trailer "Der Anfang" introduces the Zombie mode which will provide an "alternative" version of the single player campaign.
As you can see from the trailer above, the zombie campaign brings the player into the midst of Nazis, occultism, zombies, leading the player to deal with Oberführer Wolfram Von List and his desperate attempt to gain superhuman power. The story unfolded in Call of Duty: Vanguard's Zombie mode is closely linked to that of the Dark Aether saga seen in Black Ops Cold War.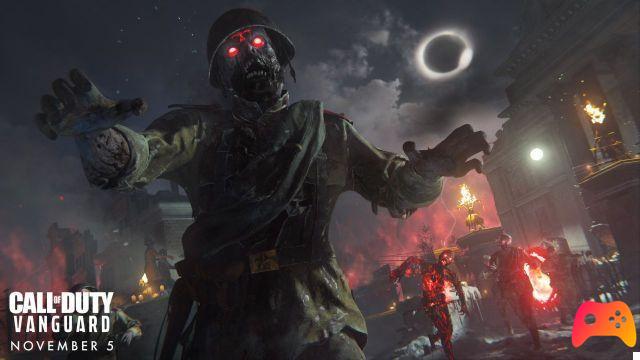 Treyarch confirms that the zombie mode present in Vanguard is more focused on the supernatural aspect and we have related it to the universe of the Dark Aether, trying to create an interesting story to follow and self-conclusive. The director also confirms: "Starting December 2, new Zombie content and features will begin rolling out in Vanguard."
► Call of Duty: Vanguard is a Shooter type game developed by Sledgehammer and published by Activision for PC, PlayStation 4, Xbox One, PlayStation 5 and Xbox Series X, the video game was released on 05/11/2021
Call of Duty: Vanguard is not a game worth buying - we decided to rate it with a 0%, if you are interested in learning more you can read the Call of Duty: Vanguard review by Salvatore Cardone.