The announcement of Devolver Digital and Phobia Game is official
Devolver Digital and developer Phobia Game Studio will release the horror Carrion on PlayStation 4 a end of 2021. Carrion is already available Xbox One, Nintendo Switch and PC via Steam since July last year.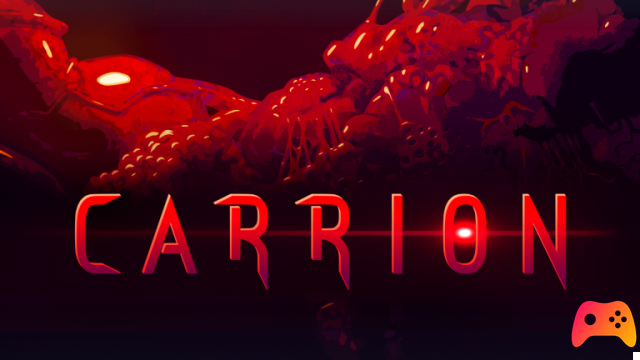 The title had already been presented by game and level designer Krzysztof Chomicki on the PlayStation Blog.
Carrion has already enjoyed many of its players over the past year and we were looking forward to bringing the experience to PlayStation as well. We are curious to know how you will find Carrion. The title will put you in the shoes of an alien creature who will awaken in a secret underground laboratory. Without knowing how or why it is there, the creature's task will be to run away… in addition to eating people. This is what we call reverse-horror! The creature will spread panic in the lab, while taking revenge on the humans who have locked it in there, eating them. . As it grows and eats, the creature will also acquire new abilities as it evolves.
We leave you to the trailer!
► Carrion is an Adventure-indie game developed by Phobia Game Studio and published by Devolver Digital for Linux, PC, Mac, PlayStation 4, Xbox One and Nintendo Switch, the video game was released on 23/07/2020
Carrion is a beautiful game that cannot be missing from your collection: we have decided to evaluate it with a 88%, if you are interested in learning more you can read the Carrion Review