THQ conferma Darksiders 3 su Nintendo Switch
THQ Nordic announces that Darksiders 3 will arrive on Nintendo Switch on September 30th at a price of 39.99 €. Starting from September 30th all players can purchase the THQ Nordic title in digital and physical version, the two versions include all the dlc and extra content released as well as Keepers of the Void and The Crucible.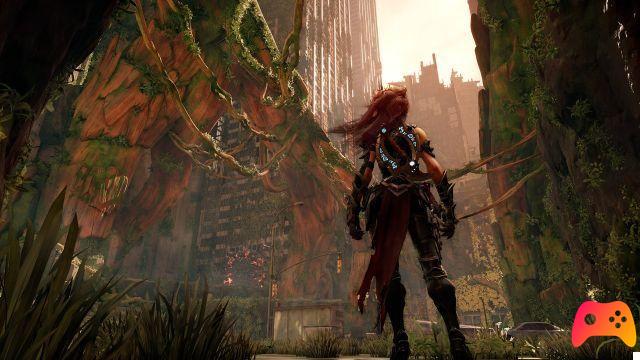 Waiting to discover the performance of the port on Nintendo Switch and what exclusive features we can expect with this port, we remind you that the title of THQ Nordic is an action adventure that will take you to play the role of Fury ready to hunt down the Seven Sins Capital and restore the balance between the forces that have devastated the Earth.
Waiting for Darksiders III on Nintendo Switch, we remind you that the first two chapters are available for all fans of the saga always on Nintendo Switch Darksiders Warmastered Edition, Darksiders II Deathinitive Edition e Darksiders Genesis last chapter of the saga.
► Darksiders III is an Action-type game developed by Gunfire Games and published by THQ Nordic for PC, PlayStation 4 and Xbox One, the video game was released on 27/11/2018
Darksiders III is a nice game that we recommend: we decided to evaluate it with a 73%, if you are interested in learning more you can read the Darksiders III Review