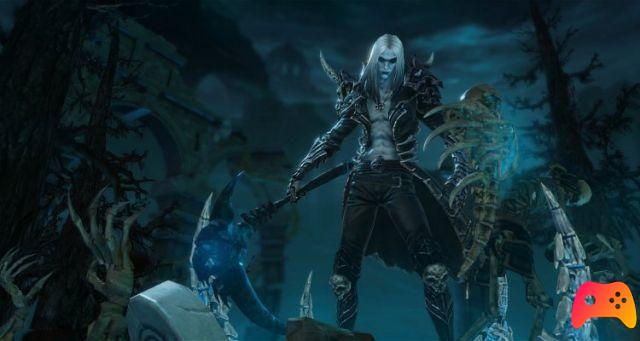 Diablo Immortal is scheduled for late 2021, Activision Blizzard confirms
Diablo Immortal is scheduled for the end of 2021 and development is proceeding at the right pace, this is what Activision Blizzard says.
Diablo Immortal it was hardly welcomed by Activision Blizzard's most hardcore audience. Since then, however, public opinion has improved, especially after trying it through some stages of alpha testing. However, the game does not yet have a release date. Thankfully, Activision Blizzard confirms that the development of Diablo Immortal is progressing as planned and that the release is still scheduled for the end of 2021.
The information comes from the recent financial report of Activision Blizzard's last fiscal quarter. Diablo Immortal is therefore ready for a global launch by the end of 2021. We hope that the developers feel ready and indicate a precise release date as soon as possible.
Diablo Immortal is on track for release in 2021
In our test we explained to you that "What emerged in recent days on Diablo Immortal is truly incredible. If we put together all the contents arrived with thisalpha and we compare them with Diablo III, the third chapter comes out with broken bones. PvP really looks like a bomb and remains an optional choice in case you are not interesting but with each passing month the PvE-only activities continue to expand and improve. "
"Doubts remain about the balance of the classes, at the moment completely in favor of the demon hunter for example and there are still details on all the contents of the season pass that we sincerely hope will not move the title bar towards the pay to win, a risk that could be particularly real at the time of writing. We will continue in the coming weeks to keep you updated on the news of this alpha so please continue to follow us because there are still plenty of things hidden in the bowels of Sanctuary. "