The new title Square will allow you to relive the adventures of the manga and anime.
Dragon Quest The Adventure of Dai: A Hero's Bonds, developed by DeNA and published by Square Enix, will be available starting September 28 on iOS and Android devices around the world.
Dragon Quest: The Adventure of Dai is one of the most successful series in the manga world, with 47 million copies sold in Japan alone. Even in spain the manga (published as Dai - The great adventure) is very popular with fans, a success to which the animated transposition certainly contributed, first published with the simple title "Dragon Quest" and then re-proposed as "The Knights of the Dragon. ".
In Dragon Quest The Adventure of Dai: A Hero's Bonds it will be possible control a team of three characters, with which to face large groups of enemies. To get the better of it, it will be necessary to improve your equipment in detail, with the possibility of playing in Cooperative mode with users from all over the world.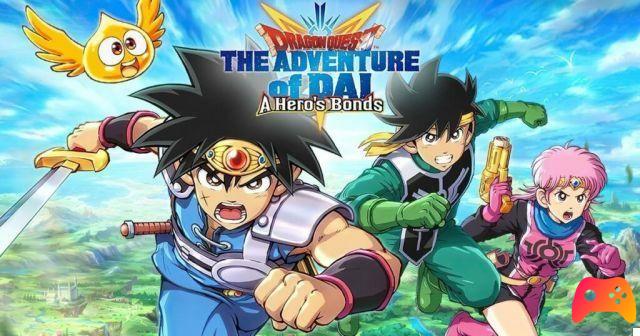 The story of the game will allow both to relive the original adventures of Dai's world - The Great Adventure, with many of the characters returning, both to experience a whole new adventure, the writing of which was overseen by Riku Sanjo, original author of the manga's lyrics.