There will be news for this promising title soon
It is official, the successor of the great Techland masterpiece, that is Dying Light 2 will be officially presented during E3 2019. At last year's Microsoft conference in Los Angeles we were simply shown a short (albeit very promising) gameplay trailer, but today, via the official page of the game has arrived the announcement that the game will be at E3.
We're bringing Dying Light 2 to #E3. We can't wait to show you the latest look at our most ambitious project to date.
See you there!#DyingLight2 #E32019 pic.twitter.com/sSSgN7xCsw
— Dying Light (@DyingLightGame) April 26, 2019
The development team "He can't wait to show us his most ambitious project". In all probability Dying Light 2 will be presented in detail during the Microsoft conference (like last year) of this E3 2019. We therefore hope to find out more about gameplay, game world and possibilities of this title, as well as an official release date!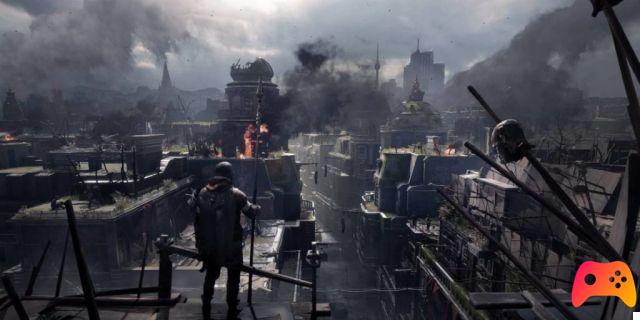 Finally, as it was for its predecessor we are confident that this new title will be released for all platforms: PlayStation 4, Xbox One and PC, and, perhaps, there could also be a dedicated release for the Nintendo Switch.
► Dying Light 2 is an Action-Horror game developed and published by Techland for PC, PlayStation 4, Xbox One, PlayStation 5 and Xbox Series X, The release is scheduled: TBA 2020