Over the last few hours, Game Informer has finally released its new preview of Elden Ring. However, the coverage of the new FromSoftware game was accompanied by two completely unreleased game videos, one of which also shows a new area never announced before.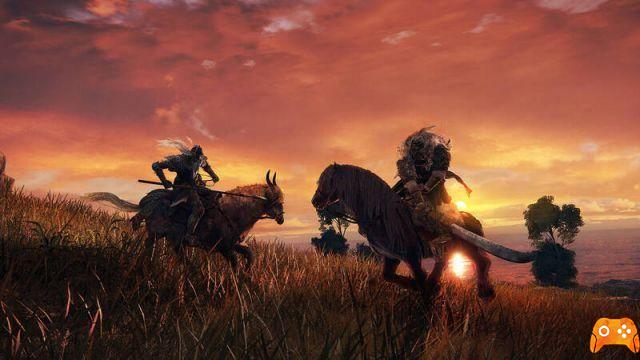 As revealed in the new issue of the US magazine, Elden Ring will contain several easter eggs citing the previous works of FromSoftware. An example is provided by the presence of the Moonlight Greatsword, or the Greatsword of the Moon, which players of Demon's Souls should remember well. The game world, however, will also be full of other secrets, which can only be discovered through exploration. Some objects from the other game of the Japanese development team will certainly be present and it is Miyazaki himself who confirms it with a chat released to the American colleagues of Game Informer. "The game is so big that I almost felt compelled to include these items. So yes, you can find them, but you will have to look for them very well ", the words of the developer.
During the adventure in Elden Ring, however, players will also have to deal with other dangers very different from enemies. Even the environment, in fact, it represents a very important obstacle and dangerous, and this particular level design is a trademark of FromSoftware. "You'll have to be careful of the Scarlet Rot. It's something that stands apart from poisoning yourself with a poison, but I hope you'll be careful, "Miyazaki said. The reference obviously is to the swamps full of poison, which could condemn a player in previous games of the serie Souls.
However, the Game Informer preview was also the right opportunity to take a look at a new game area. The gameplay video, which you find a little further down, introduces us to the area called Liurnia of the Lakes. Despite not having disclosed many details (they will arrive only on Monday, with a dedicated article), this new play area she is downright dangerous, with creatures difficult to defeat and full of dangers. You can have a full preview by viewing the gameplay movie a little further down.
Elden Ring will debut February 25, 2022 on PlayStation 4, PlayStation 5, Xbox One, Xbox Series S, Xbox Series X e PC via Steam. Keep following Tom's Hardware for all the news and announcements in the pipeline.
You can pre-order Elden Ring for PC, Xbox and PlayStation consoles by visiting this address.