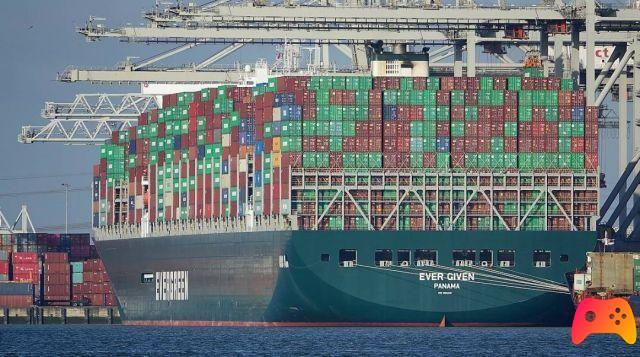 The famous ship now blocks the Suez Canal also on Microsoft's flight simulator thanks to a mod.
The case of the freight ship Ever Given, stranded since March 23 in the Suez Canal, back in the spotlight thanks to Microsoft Flight Simulator. In the period from its accident until yesterday, March 29, the cargo ship significantly slowed down trade routes, generating awave of memes which, of course, has also had consequences in the world of video games. The day before the liberation of the ship, a twitter user shared a bizarre clip in which Ever Green was seen clogging up the channel, only the footage was taken from Flight Simulator 2020.
The ship is even stuck on Microsoft flight sim pic.twitter.com/bp3lWKw4WY
- Matt Rickard (@mattrickard) March 28, 2021
However, this is not an update of the flight simulator released by Microsoft, but a mod issued by the user Zepingouin35, then shared by the youtube channel Donut_Enforcement. The posted video is none other than the full version of the clip already seen on Twitter. The author of the mod specifies that it is not a realistic representation what happened. For those who want a more authentic experience has released an additional add-on that ship traffic increases as a consequence of the presence of the Ever Given.
Although Ever Given was released on March 29, it froze again a few hours later, clogging the channel again. The wave of memes it generated should have subsided within a few days, but Zepingouin35 has taken steps to refresh the memory. The mod is PC exclusive at the moment, so unfortunately Xbox Series X and Xbox Series S users will remain excluded, however, the event remains atypical, and memorable. Below is the detail of the ship in the flight simulator: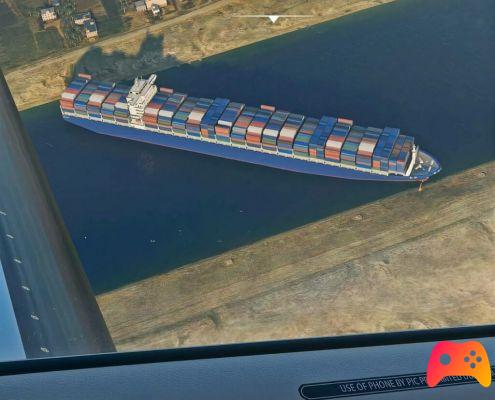 Although the incident caused general hilarity, it is important to point out that the Ever Given crew is already safe. Work to put it back on course again they should be over in no time, in the meantime it is still legitimate to joke about it.
► Microsoft Flight Simulator is a Simulation game developed by Asobo Studio and published by Microsoft Studios for PC, Xbox One and Xbox Series X, the video game was released on 18/08/2020
Will come out for Xbox Series X il 30/06/2021
Microsoft Flight Simulator is a game to own at all costs: we decided to evaluate it with a 95%, if you are interested in learning more you can read the Microsoft Flight Simulator Review