The season of FIFA 22 has already come to life. Electronic Arts is already releasing many challenges, both through SBC and through lenses, to the delight of the many enthusiasts in search lucky break or your favorite player.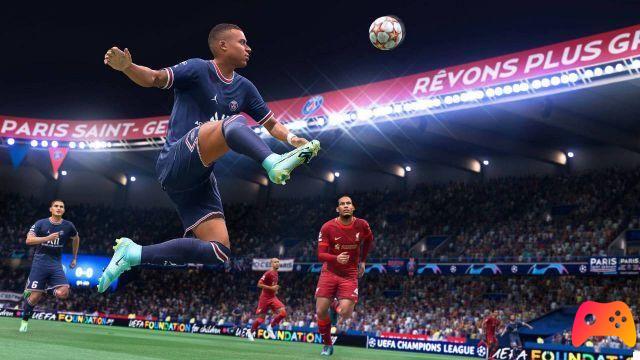 Among these there are those relating to players belonging to the group of POTM, ossia i Players of The Month, namely the strongest players of the past month. We have already seen that in Serie A it was a triumph Kalidou Koulibaly del Napoli, protagonist of a super season together with his team during the month of September. In the last few hours, the Canadian company has also announced those of the other main championships, among which the one of Premier League, in which one of the biggest players in the world of FIFA and world football triumphed: Cristiano Ronaldo.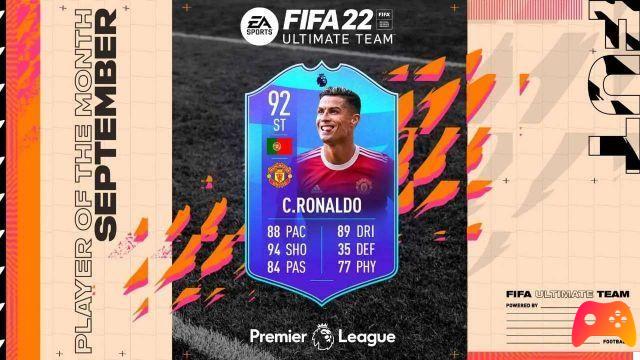 The new signing of the Red Devils thus becomes the first POTM of the Premier after having already bewitched its old fans, with a crackling start to the season as usual and full of goals. To unlock the card, which gains +1 to all the various stats, they are necessary though 26 challenges, with an estimated total cost of around 2,6 million credits. An important figure, therefore, but one that can give players one of the most famous and potentially unstoppable athletes in the game.
Clearly, being very numerous, we will not go to list the challenges one by one but we can anticipate again that it is a very expensive SBC and that not everyone will be able to do. What will you do? Let us know in the comments!
► FIFA 22 is a Simulation-Sport game developed and published by Electronic Arts for PC, PlayStation 4, Xbox One, PlayStation 5, Xbox Series X and Google Stadia, the game was released on 30/09/2021 The version for PlayStation 4 came out on 02/10/2021 The version for Xbox One came out on 02/10/2021
Version for PlayStation 5 from 02/10/2021
Version for Xbox Series X from 02/10/2021
Version for Google Stadia from 02/10/2021
FIFA 22 is a beautiful game that cannot be missing from your collection: we have decided to evaluate it with a 80%, if you are interested in learning more you can read the FIFA 22 Review by Salvatore Cardone.