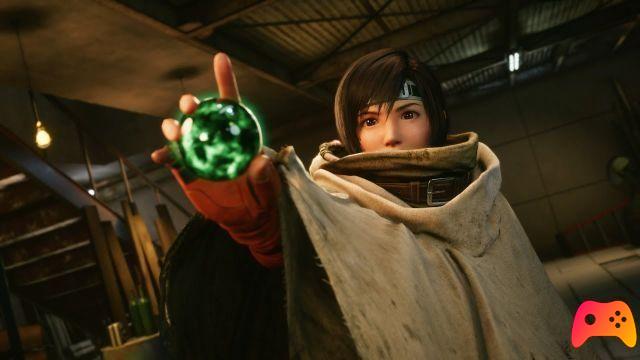 Review for Final Fantasy VII Remake. Game for PlayStation 4, the video game was released on 10/04/2020
One of the flagships of the last generation finally debuts on the next-gen, which presence on PlayStation 4 however pointed out evident limits of the hardware that was now taking its last steps. Thanks to PlayStation 5, Final Fantasy VII Remake, back in "Intergrade" version is finally free from those limits. The result is a title that is finally spectacular to watch without having to compromise on low resolution textures on many backgrounds, but that by replaying it from side to different limitations, some of which could be easily solved in this re-edition. In this review we will focus on the Intergrade additions, as the overall experience is essentially unchanged. If you want to learn more about Final Fantasy VII Remake, you can find our review here.
So let's take a look at Final Fantasy VII Remake Intergrade, with particular attention to the "INTERmission" expansion starring Yuffie.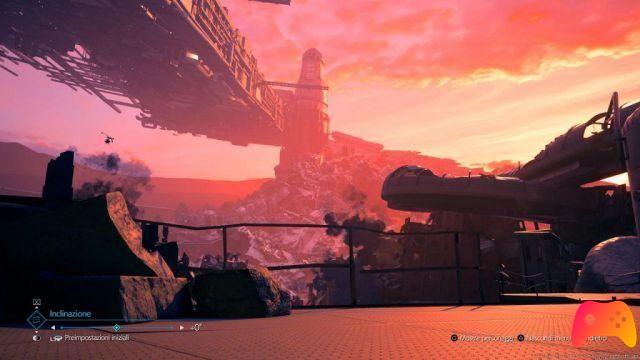 Final Fantasy VII Remake in this new version Playstation 5 offers, let's say it immediately, very little in terms of additional content. The main strengths of the product, which we remember however can be upgraded for free, are essentially very welcome details, but not very substantial. The graphic impact is cleaner and finally the terrible low resolution textures that characterized different phases of the adventure are no longer visible; especially when the sun was shining on Midgar. However, there is no clear difference.
The upgrade is present, but graphically the title does not differ too much from its Playstation 4 version, especially if played on PRO. In fact, we suggest playing it at performance, where a granite 60 fps will always be kept, a much more important and welcome improvement for Intergrade.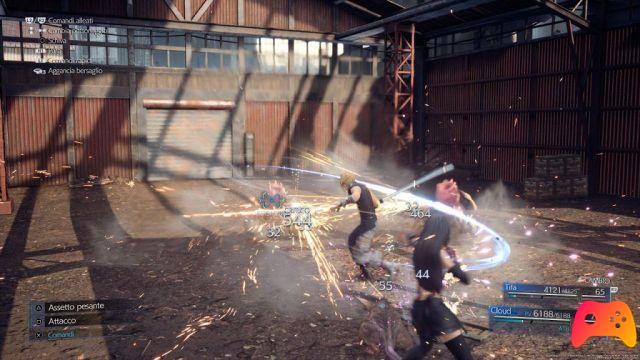 Outside of this some new functions have been added in the menus, to make them more pleasant and quick and in support of haptic feedback. Both of these elements are poor and insufficient. Haptic feedback is barely present, so much so that listing it as a novelty is almost a deception, while the menus are more responsive and easier to use, but they are still too tedious; in particular that for the customization of weapons.
The new superboss is a lot of fun and the instant uploads are a joy to watch, but all in all if you've played the regular version of Final Fantasy VII Remake you can safely ignore Intergrade.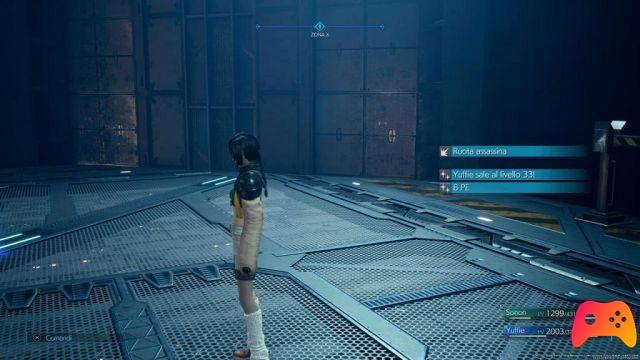 The exception to this is obviously the DLC linked to Yuffie, INTERmission, where we can finally be a little more positive! The expansion lasts about 4-5 hours and consists of a section dedicated to secondary activities and mini games at the beginning with two huge dungeons that follow one another immediately after. The flagship of Intermission is the combat system.
As anticipated also in ours, Yuffie is the only controllable character, but her gameplay is amazing! The little ninja has two modes of attack, a melee using the shuriken and a ranged through the Ninjutsu. These two alternate smoothly when you press the triangle button and give sight to spectacular combos.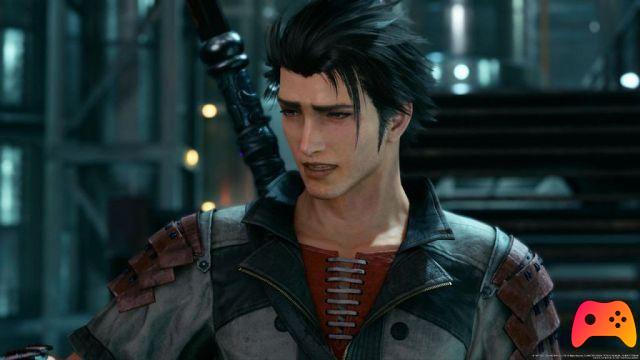 However, we wouldn't be so excited about a combat system if it only offered spectacularity. In fact, INTERmission has very articulated and varied clashes, thanks to the possibility of making the most of Yuffie's potential. The battles are in fact clearly balanced around every move of the Ninja, so much so that once you understand how to deal with a certain clash, you can be lethal.. What this gameplay allows you to do is very varied: Ninjutsu can change elements at will, the synergy with Sonon comes into play with more strategy than we expected, and every offensive ability of Yuffie has a purpose.
INTERmission offers Final Fantasy VII Remake Intergrade gameplay in a concentrated, shorter but more intense version. With this comes the cons of not offering enough time to the player to get a particularly varied build, but with the pro of being able to boast the best action combat that Square Enix offers since Kingdom Hearts 2.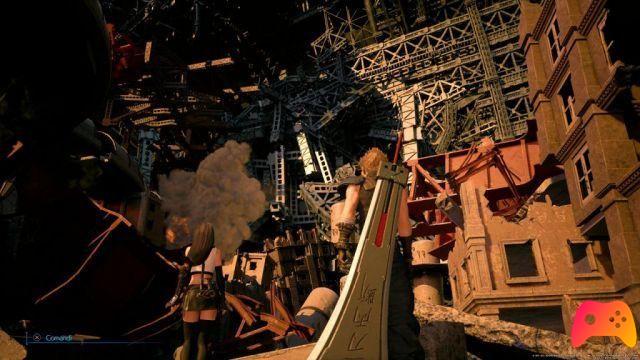 Unfortunately, the INTERmission narrative is very, too weak in our opinion. The events follow one another with a very subtle logical thread and the journey in general is empty and rather useless when the credits appear on the screen. Sonon is a wasted character, inserted in a hurry more as a gameplay device than as a real person. His backstory is mundane, as is the evolution of his character. It works very well when its presence is a function of the gameplay, but narratively we definitely reject it. We liked Yuffie a lot instead, clumsy and nice, always ready to draw attention to herself. The girl has the same charisma as her 1997 version, thus joining Cloud, Barret, Aerith and Tifa as a satisfying reimagination of an old icon.
One thing we liked is the new epilogue to the main story, unlockable by finishing INTERmission. Although it certainly will not convince anyone who hated the final chapter of the game, indeed it will probably lead him to hate the team's narrative choice more, we liked to finally see an actual cliffhanger that can keep our attention on waiting for part 2 of this project!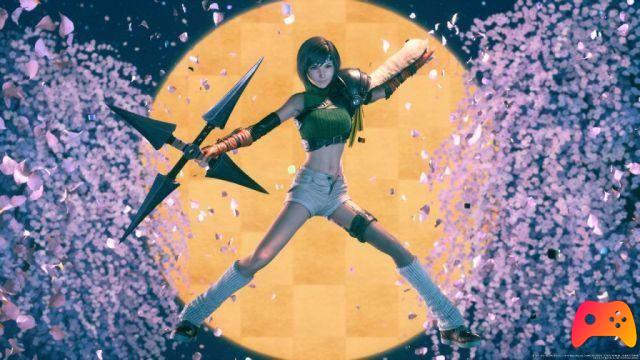 Ultimately Final Fantasy VII Remake Intergrade is a rather lazy re-edition, but with a great expansion as an offer for first-time buyers. We recommend playing the INTERmission chapter thanks to the fun gameplay, however narratively we find it rather flat and not very relevant. We are not convinced, however, on the possibility of recommending Integrade to those interested in replaying the main campaign of Final Fantasy VII Remake. The additions are few and not very relevant, 60 FPS apart, with some features such as the ability to skip the phase transition videos during the missing boss fights. Ultimately, it is Final Fantasy VII Remake, but on Playstation 5. Retrieve it if you haven't already played it, replay it if you loved it, but in case you want to replay it only because of its presence on next-gen, we advise you to simply wait for the part 2.
► Final Fantasy VII Remake is an Action-RPG type game developed and published by Square Enix for PlayStation 4, the video game was released on 10/04/2020