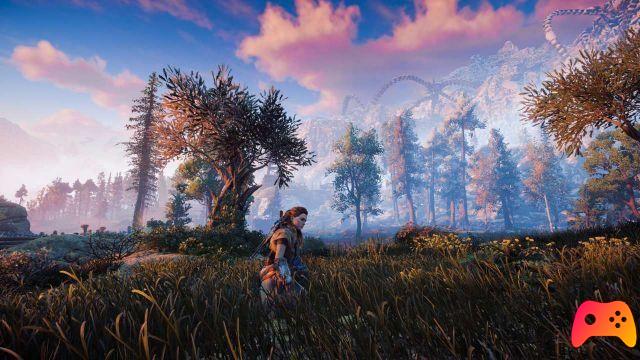 It looks like another heroine is about to arrive in the world of Fortnite
According to some dataminers, it seems that Aloy, the main character of Horizon Zero Dawn is about to do his entry into the Fortnite universe. Aloy is one of the most famous recent heroines of PlayStation and it seems that her hunt will also continue in the world of battle royale, according to this new leak.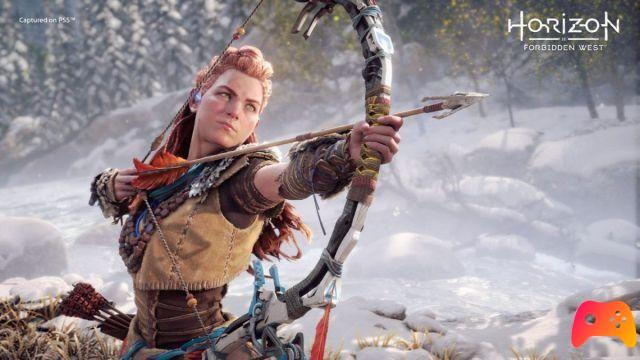 Fortnite is by no means new to crossovers, especially with PlayStation as Kratos, from God of War, has already made an appearance. Lara Croft, from Tomb Raider, has also joined the Fortnite "roster". A dataminer, specialized on the Epic Games title, HYPEX, released the leak via Twitter, suggesting that Aloy will enjoy the own skin and its LTM. Unfortunately, at the moment not much else is known about the skin or when exactly it arrives but we expect the official announcement will not be long in coming, considering what the atmosphere has been created. All that is known at the moment is only that within the title source files there is an LTM called 'LeadAlloy LTM' with the description "Team Up! Aloy and Lara ".
► Fortnite is an FPS-Battle Royale type game developed by Epic Games People Can Fly and published by Epic Games for PC, Mac, Android, iOS, PlayStation Network, PlayStation 4, Xbox One and Nintendo Switch, the video game was released on 25/07/2017 The version for Nintendo Switch came out on 12/06/2018
Fortnite is a nice game that we recommend: we decided to evaluate it with a 63%, if you are interested in learning more you can read the Fortnite Review