MiHoYo has announced that an event will be held on July 9th in which all the information on what Genshin Impact 2.0 will be will be revealed
Big news coming for all fans of Genshin impact, action RPG by MiHoYo and which continues to grind impressive numbers.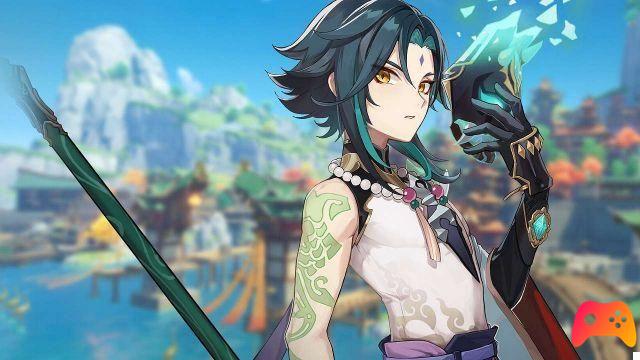 The many fans are already looking forward to the arrival of many new features coming in the next few months, news anticipated by the same software house which, through its Twitter profile, has laid the foundations for what seems to be a bright future. Among the various innovations anticipated there would seem to be the inclusion new areas to explore, new quests and much more, MiHoYo has not yet revealed anything, postponing everything to next July 9th. For that date, a real official reveal of what will be is expected Genshin Impact 2.0, complete with a live event to be held on the official channels of the software house.
The event in question will take place at 10 hours: 00 of the neighbor, in fact, 9 July, the day in which the announcement of the Nintendo Switch version of the title will also very likely arrive, available so far on practically all other platforms, including mobile ones.
Dear Travelers,
The Genshin Impact Preview will premiere on the official Twitch channel at 8:00 AM (UTC-4) on July 9th >>> https://t.co/iSfDaE9iy6
The official YouTube channel will release the recording on July 9 at 12:00 PM (UTC-4) >>> https://t.co/q1YtwbfGCp#GenshinImpact pic.twitter.com/OKPIAhRlXm
— Genshin Impact (@GenshinImpact) July 6, 2021
Clearly, MiHoYo did not want to anticipate anything about what will be unveiled during the event, but both gamers and insiders expect great things from this Genshin Impact 2.0.
And you, instead, what do you think? Let us know, as always, in the comments!
► Genshin Impact is an RPG-type game developed and published by MiHoYo for PC, Android, iOS, PlayStation 4 and Nintendo Switch, the video game was released on 28/09/2020 The version for Nintendo Switch came out on 31/12/2020
Genshin Impact is a beautiful game that cannot be missing from your collection: we have decided to evaluate it with a 80%, if you are interested in learning more you can read the Genshin Impact Review