It was a matter of time before this game which has a mixture of strategy and fun in a free format, won the affection of many people around the world.
To access the game, you need to have a account registered with Mojang or Microsoft. To play on Xbox Live, you must also register or create a Microsoft account for free. So, through this section I will teach you to enter or access Minecraft in an easy way.
Log into Minecraft in case of an error
In case you are unable to enter or log into Minecraft due to some kind of error, as you have forgotten your profile login details.
So you have to go through some steps to get the information back and so that you can access the game Minecraft from any type of platform and start playing Minecraft using cross-platform with other friends.
To do this, you need to access the company's official website via your browser and press » Submit ". Now you have to go to the section above called " Login »And click that option.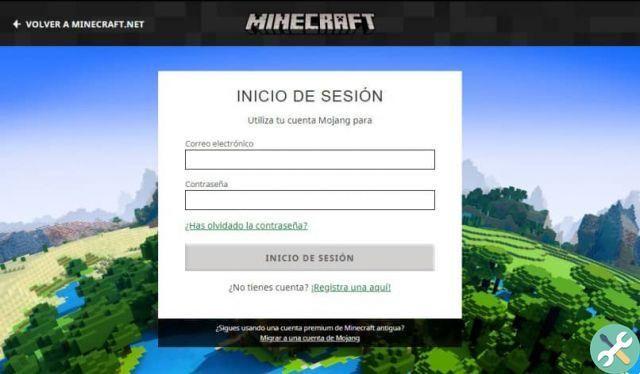 You must enter your email address and any password, click on the "Login" option. When the incorrect password message appears, you need to select "Forgot your password?"
You must rewrite your email in the corresponding field and then click on "Request password reset".
Enter your email, as you will receive an email from Mojang, you need to open it and click the connection of access.
To complete the procedure it is necessary to enter the new password in the two fields indicated and then click on the "Reset password" option.
Ready, this way you can solve your problem when you can't enter or access Minecraft.
Log in to Minecraft
If you are one of the users who still does not know how to log in or access Minecraft, don't worry, I will teach you how to easily go through this process.
On the computer
The steps to perform the procedure via the computer are similar to the step I indicated above. If you haven't seen it, don't worry, just follow these steps.
You have to use your computer's browser and enter the web. Now press the button " Submit «.
Now that you are on the official Minecraft website, you need to select the option «Login». Now you will enter your email and then enter your password. Next, you will select «Sign in».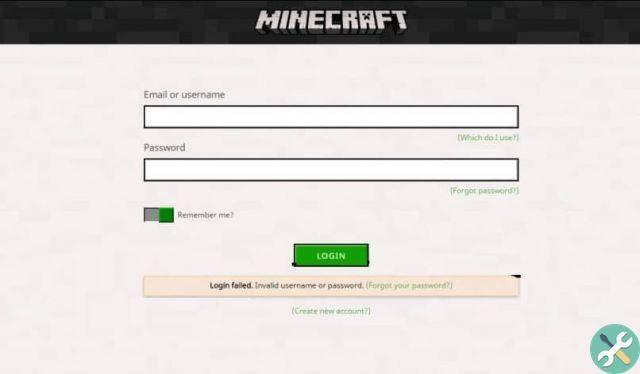 It's ready. This way you will be able to access the Minecraft game website via your computer.
Through the app
In case you want to access through the Android or iOS application, remember that you must first have installed the application on your device.
In case you don't have it, you should search for it in the Android Play Store or the iOS App Store, download and install it. You must remember that this is a paid application.
Once the game is installed on your device you have to start it, automatically when you start it will ask you to write both your email and password in the corresponding fields.
Once done, you can just start enjoying the game, search for servers and play together with other people on the Internet.