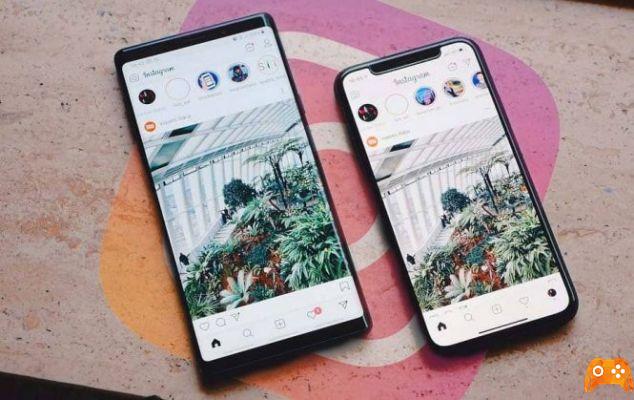 Regardless of the level of customization of the manufacturer of our mobile phone, Android offers us, on the one hand, the possibility to activate or deactivate all notifications of the phone and, on the other hand, the option to enable them (or not) individually in each of them, in the applications we have installed.
Many of these applications, in turn, allow us not only to activate, but also to customize those notifications within their Settings panel. This is particularly useful in the case of social networks, as we have recently seen on Facebook and WhatsApp, and as we will see later on Instagram.
How to configure general notifications
If you have activated Instagram notifications in your phone settings, the popular social network allows you to receive push notifications to let you know, for example, when you have a new follower or when someone tells you that you like your post or comments.
The process to activate or deactivate these notifications on Instagram is very simple:
1) Go to your profile page e tap the menu icon which you will find at the top right.
2) In the menu that will appear on the right side, press 'Settings' (it's at the bottom).
3) Select "Notifications" and adjust the settings of each option to your liking.
First of all, we have the option to disable all Instagram push notifications for a certain period. To do this, simply activate "Pause all" and select the time interval during which you do not want to receive any type of notification (between 15 minutes and 8 hours). During this period, as indicated by the app itself, we will not receive push notifications, but we will see new notifications when we open the application.
Under 'Pause Everyone', you can configure each type of notification by clicking on it:
Publications, stories and comments: Depending on the content, you can turn off all notifications, turn them all on (any Instagram user) or turn on only those of the people you follow.
Accounts you follow and followers: You can enable or disable notifications of new followers, new friends on Instagram, accepted requests, recommendations and mentions.
Direct messages: In addition to enabling or disabling message notifications or message requests, you can enable or disable notifications when you have an incoming video chat.
Live video and IGTV: Not only can you activate the notification to notify you when someone starts a live video, but also to know when your video has been uploaded to IGTV and how many plays it takes.
From Instagram- Here you can turn on reminders for unread notifications or notifications about new Instagram features.
Furthermore, in the "Other types of notifications" section, you can enable and disable the notifications by mail and SMS, for example, receiving tips on Instagram tools, information on new features, comments or notifications you may have missed.
Also Read: Top 7 Best Instagram Story Apps in 2019
How to activate a person's notifications
On the other hand, when you have activated notifications, you can also choose the accounts for which you want to receive notifications. In other words, Instagram gives you the ability to notify you when a specific user (someone special to you or a famous person, for example) posts something new.
To do this, you just have to open the corresponding profile or account of that person and click on the "Following" tab (if you don't follow that account, you cannot receive notifications of their posts). In the menu that appears, press "Notifications" and choose whether you want to receive alerts when you make a new post, when you share a new story or both.
From that moment, whenever that account posts a new photo, video or Stories, Instagram will show you a notification to let you know. You can do this with as many people as you want and if, at any time, you prefer to stop receiving notifications from any of them, simply follow the same procedure and deactivate them.
Read also: How to know if someone has blocked you on Instagram
Further Reading:
How to know if someone has stopped following you on Instagram
How to disable notifications on Xiaomi Mi 10T
How to disable notifications on Xiaomi Mi 11
Disable notifications on Samsung Galaxy A52, how to
Disable notifications on Samsung Galaxy A72, how to