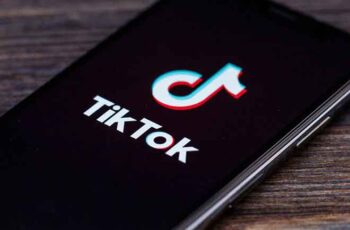 How do you activate TikTok Pro to improve your account using analytics. It's easy to switch to TikTok Pro to learn about your account activity stats. You can easily activate a TikTok Pro account for free if you wish to receive analytics on your account activity to better promote your account on the platform. TikTok is a popular social media app that allows users to combine visual and audio elements into short videos.
If you spend any time on your phone or PC, you've surely heard of TikTok. TikTok is an app that allows users to associate short videos with audio clips to create fun and unique video experiences. Last summer also saw the launch of TikTok Pro, a new feature that changed the culture of TikTok.
TikTok Pro is a feature that allows you to view certain statistics for your TikTok videos, such as the dates and times your videos are most frequently viewed or how TikTok users interact with them. TikTok Pro is useful for those looking to build a following on TikTok, as its data offers insight into how to best customize their TikTok business to better promote their account.
TikTok Pro is currently free for all TikTok users. If you're interested in building your following on the platform, here's how to activate a TikTok Pro account.
What is the TikTok Pro account?
TikTok Pro is an extended version of TikTok. It doesn't give you access to more video editing features, however, you can get extra analytics features that help you track your video's weekly or monthly performance and followers' genre, location, interests, and more.
TikTok pro is useful for TikTok celebrities to understand their fans more and create visual content that satisfies the interest of the audience. There are many success stories of booming followers after using TikTok Pro.
What's better, the Pro version is currently free! Now, follow the steps below to get an account.
How to edit TikTok video
How to activate TikTok Pro
After logging into your TikTok account, tap the "Me" icon in the lower right corner of the screen.
Touch the three vertical dots located in the upper right corner of the screen.
Tap "Manage my account".
Tap "Switch to Pro Account".
Tap "Continue".
Tap a category that best applies to your personal TikTok account, then tap "Next".
Tap the gender designation that's right for you, then tap "Done".
The "Analytics" section should now appear in the Privacy and Settings menu. Tap "Analytics" to view your TikTok Pro analytics.
What audience data can I see?
When you tap "Analytics", you will see three tabs: View, Content e follower. When switching to a Pro account, TikTok takes at least 24 hours to show the data. In Overview, you will see:
Video views;
Follower (high and low);
Profile views;
All with seven or 28 days off-cuts. Under Content, you will see:
Total publications;
Your most popular videos;
In Follower you will see:
Total followers;
Gender of followers;
Main territories;
Follower activity;
Videos watched by your followers;
Songs your followers have heard.
The latter helps you understand who follows your account and how to attract and engage them.
How to switch back from Pro account to personal account on TikTok
The Pro account is excellent. However, it doesn't suit those who make videos just for fun! If you regret upgrading to the pro version, you can switch back from the Pro account to your personal account on TikTok at any time. Follow the steps below.
Launch TikTok, go to the Profile icon, then click the three-dot icon at the top right.
In the Account section, go to Manage my account.
Click Switch to my account.
Bonus: tips on how to make a TikTok video and get lots of likes
We understand how eager you are to make a TikTok video that gets lots of likes. However, more preparation can speed things up. Check out these practical tips.
Looking for trending hashtags. Hashtags can be considered a synthesis of video elements, for example background music. I love music, I love your video. This is what the public would do.
Film in a unique location or show the audience interesting things you've seen. Most people shoot videos in the living room or bedroom. To be exceptional, go out and find something captivating!
Make a quality video. While TikTok works well as a video creator, it doesn't hurt to level up your work. A video editor helps you to add dynamic text, add watermark, add voiceover, etc.
Collaborate with others. Invite your friends who are also on TikTok to take a video together. Your friends' fans will follow you and your fans will follow your friends. This is a winning option.
Interact with your audience. View and reply to comments from your fans. If possible, go live and interact with your fans.
Further Reading:
How to make your TikTok account private in 5 steps
How to search on TikTok
How to withdraw money from your TikTok account
How to protect your TikTok account
How to change your age on TikTok