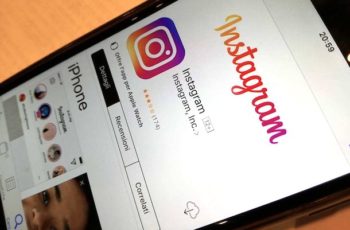 Instagram has changed a lot in the past 5 years. Square filtered and overly filtered photos taken with your iPhone 4S no longer hold up. A lot of people have started deleting all old photos that don't fit the rest of their Instagram account.
How to archive posts on Instagram (without deleting them)
In the link below I'll explain how not to get banned from Instagram, if I were you I'd give it a look ...
How not to get banned from Instagram
What you don't know is that you don't need to completely delete old photos - Instagram has introduced a way to archive them.
Go to your Instagram page and find an old offending photo you want to get rid of. This terrible selfie that dates back to about four years ago will do just fine. Like George Clooney, he seems to have aged well.
Tap the three dots in the top right, then tap Archive.
And that's right, the photo will vanish from your profile. To see all your archived posts, tap the button at the top right.
Only you can see the photos in your archive.
If you want to bring an old photo back to your profile, select the photo, tap the three dots in the top right again, and then select Show on profile.
Have you deleted all your old photos? Didn't you know it was possible to archive them? Do like me, always do an internet search or ask your friends when you don't know how to do something.
How to know who has visited my Instagram?
Further Reading:
How to hide Instagram photos (posts) without deleting them
How to bulk delete all Facebook posts
How to see who saved your Instagram posts
How to silence someone on Instagram
What happens when I stop following someone on Instagram