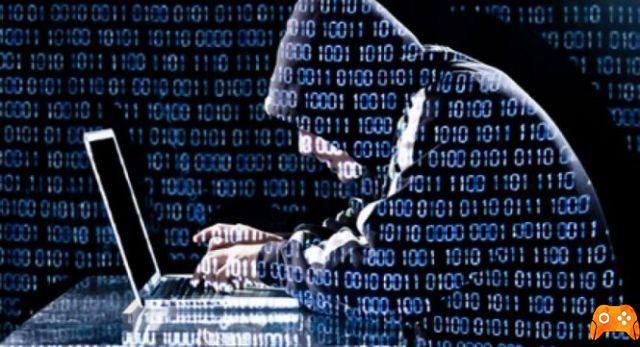 Facebook has been the most popular social network in the world for several years. This results in tens of millions of daily website and app visits. This exceptional audience obviously provokes a lot of desires, which materialize in the famous Facebook scams.
I was blackmailed on Facebook, how do I behave?
How to avoid Facebook scams?
You may already have seen on your page a message like "share this post to win a prize" or "tag a friend to enter the draw for this fabulous prize". Be warned, many of them are just scams. This article will teach you how to avoid Facebook scams.
If suddenly, MD offers you a 400 euro discount on your next purchase by simply sharing a link, you should have already realized that something is wrong. If all of this were true, the company behind this promotion would lose a lot of money.
Too good to be true…
If the prizes are too good, it is often because the contest in question is a fake. This is one of the easiest scams to detect - a little common sense is enough to understand that it is a Facebook scam. Without a doubt, just use your logic.
If you are still not convinced, you have to pay attention to the URL of the contest link. In many cases, this is enough to spot the real scams. For example, it is easy to verify that MD's official website is "mdspa.com". If the contest tries to redirect you to the md.com site, it could be a bogus site that will attempt to steal your personal data.
Webcam scam, the duration of blackmail
Beware of URLs
If we stick to the Facebook site, you will notice that the official company pages generally adopt the "facebook.com/md" module. Also, you can see a small blue icon next to their name - it means the page has been checked and you can browse safely. If the blue badge is absent, a fake profile is more likely to try to deceive Internet users.
This third and final method is foolproof. If you still have doubts, here's how to confirm that it is a scam on Facebook: check the official websites and other social networks of this brand to see if this promotion really exists.
For example, to use MD's example, a Facebook contest should also appear on Twitter, Instagram, and the official website home page. If you don't see any traces, you can be sure - it's just a scam.
With these tips, you should be able to avoid most of the scams looming on Facebook. Also, don't forget that a self-respecting official contest will rarely ask you to tag someone or share the post on your wall, but rather to answer a question, like a publication, etc ...
Girl scam on Facebook
Further Reading:
Online Dating Scams - What Should You Watch Out For?
How to know who visits my Facebook profile?
How to share WhatsApp status as a story on Facebook
How to see hidden friends on Facebook
How to move all your Facebook photos to Google Photos by pressing this button