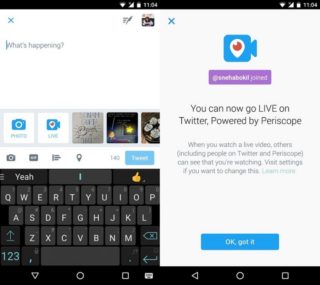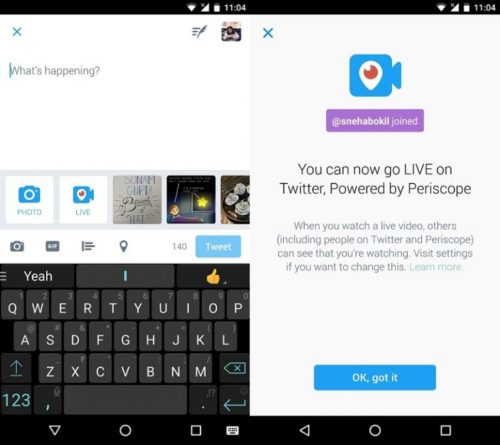 How to broadcast live video on Twitter. Twitter has also joined the initiative promoted by the likes of Facebook and Instagram to offer a live broadcast. The micro blogging site has integrated Periscope into its mobile application, which allows users to stream live from the Twitter app.
To stream live video from within the Twitter application, tap on the Tweet icon and you will see a new 'Live' button with the Periscope icon.
Tapping on the icon will bring up the pre-broadcast screen, where you can add a title to your broadcast and compose a tweet, then click on Go live to start broadcasting.
How to broadcast live video on Twitter
Similar to Periscope, viewers who see the live broadcast can comment and send hearts. The live tweet is visible to anyone on Twitter or Periscope.
"We created Periscope because we wanted to give people the incredible ability to share live video with an audience of viewers. Bringing this capability directly into the Twitter application is an important step, because it offers this opportunity to all the hundreds of millions of people who use Twitter, "said Kayvon Beykpour, CEO of Periscope.
"Twitter is the place where people discover and comment on what is happening in the world: with this further update, people will be able to share what they are experiencing even with a live video", concludes the manager.
Further Reading:
How to delete a retweet from Twitter
How to cast from Google Chrome to TV
How to cast via Firefox on Chromecast?
Come installare Now TV su Chromecast?
How to post a GIF on Facebook, Instagram, Reddit and Twitter