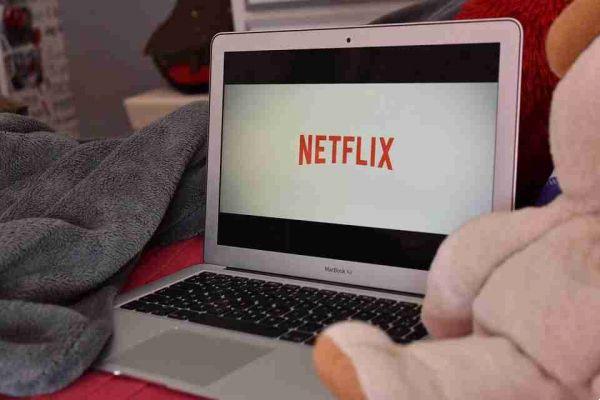 If you have a Netflix subscription with a Google Play payment method, here's how to change your Netflix plan if you don't find Change Plan on your Netflix account.
It doesn't make me switch Netflix plans
If you've gone to your Netflix account and don't see the entry Edit Plan in Plan information, check if you have entered Google Play as a form of payment. Then check this information by logging into your Netflix account.
You should know that if you have taken out a subscription to Netflix with the Google Play payment method, changing your Netflix plan will not be possible until the latter is canceled. Here's how to proceed if you want to change your Netflix plan for a Google Play payment.
Cancel Netflix subscription plan on Google Play
Before you can change your Netflix plan, you will need to cancel your current Netflix subscription in your Google Play subscriptions (don't worry, this does not affect your Netflix account, it will still work and you will not lose your viewing history on it).
To do this from an Android smartphone, go to the Play Store app of your device (the one you use to download the apps on your smartphone or tablet) with the one with which you have affiliated the Netflix subscription as a Google account. Open the Play Store app and click on the three horizontal lines at the top.
Now click on Subscriptions and you will find your current Netflix subscription. Tap on it and press cancel subscription. You will now see the date indicating the end of your Netflix subscription.
That date will be the period you have to wait to be able to change your Netflix subscription. Before canceling, you will not be able to go to the Netflix site and log into your account and switch plans.
You can also access your Google Play account from your computer by going to the Google Play account page, enter your Google account credentials and on the left of the page you will find the link my subscriptions and cancel your current Netflix plan.
How to change Netflix subscription plan
Once your subscription on Google Play reaches the cancellation date Netflix will send you an email telling you that your subscription has been canceled. Now here you will find the instructions and you can enter a new payment method and change your subscription plan to Netflix.
If you do not receive this email, you can log in yourself after the cancellation on the Google Play Store, by going to the Netflix.com page and log in to your account to add a new payment method and choose a new plan.
Log into Netflix.com and log into a profile as long as it's not a children's one. Click on the down arrow at the top right and select Account. If you want, open your Account page immediately.
In plan information, select Change plan o Choose Plan.
A page with available plans and pricing will be displayed. Choose the plan you want, then select Continue or Update.
Select Confirm change or Confirm. The change will take effect on the date indicated.
Conclusions
In short, if you have to change the Netflix plan and you have Google Play as a payment method, you will first have to cancel it from your associated Google account and wait for the date shown that you must wait for this to become effective. Once this date has passed and the cancellation on Google Play has been completed, you will be able to access your Netflix account and change the plan and payment method without losing any data on it.