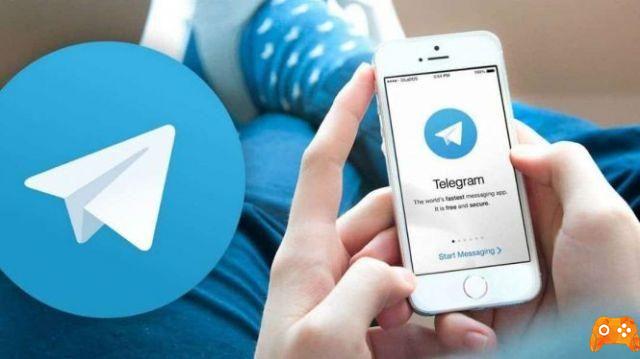 How to create a group chat on Telegram? How to create a group on Telegram. L'Telegram instant messaging app has a number of features badges available to its users. Some of which deem it better than WhatsApp, such as sticker packs and unlimited member channels.
Regardless of why you use the app, you may be wondering how to create a group on Telegram. If so, you've come to the right place - find the answer here. Likewise, if you want to know how to delete a group chat (maybe you created one by mistake), we'll also show you how easy it is to do it. Keep reading!
How to create a group chat on Telegram
The first step is to go to the chat panel. Open a chat with any of your contacts, select the icon top right. It looks like a square piece of paper and a pencil, which will allow you to send a new message or create a group.
After clicking on the icon, you will be taken to the window "New group", Click on it.
After selecting 'New group', you will then be able to select the contacts you wish to include in the group, when you are done you just have to enter the group name. You can also set one group photo to further distinguish it from any other groups you may be a member of.
If you chose your members, you gave them a name, you selected a photo (which is optional) and you are done click your "Create", you have officially created yours group on Telegram!
How to add people from your contact list to a private Telegram group
Open your private Telegram group.
Tap the group name at the top.
Tap the pencil icon in the top right corner.
Tap "Channel Type".
You will see the invitation link.
You can: Copy the link - Revoke the link - Share the link
Select "Copy Link" or "Share Link" to send the invitation to anyone you want to join your group.
How to create a public group on Telegram
Open your Telegram group.
Select "Channel Type".
Switch from "Private Channel" to "Public Channel".
Now you need to set up the permanent link. You can use all letters, numbers and characters. Minimum five characters.
Unlike Telegram's private groups, public groups can be found in the search and any user can join them. You can also copy the permanent link and send it to those who wish to join the discussion.
Add a robot to Telegram
Public groups could benefit enormously from adding Telegram robots. You can add a weather bot, a news bot, or a polling bot. It's a good way to test people in the group on where they are on certain questions or problems. Here's how to add a bot to the Telegram group:
Open Telegram and go to search (top right corner).
Type in the bot you are looking for and select.
You can test the bot first if you wish, then tap the bot name at the top.
Tap the menu (three vertical dots). And select "Add to group".
Select the group you want the bot to go to.
The public Telegram group can have up to 200.000 members, and each member of the group can use the permanent link to post it anywhere on the Internet and invite other people to join.
How delete a group chat
If by any chance you want to delete a group chat from Telegram, click on the yellow icon at the top right.
The circular icon at the top right of each chat takes you to the settings part of that chat. Therefore, when we click on the icon when we are in the group chat, we will be redirected to another page. This page shows which members are part of the group, the media you have shared with each other, if you scroll down, you will see the icon 'Delete and exit'. This will delete the chat in a way permanent.
It is important to note that if you are not the admin of a group, once you click on "Delete and log out", you only remove yourself and the chat from your Telegram. Other members will still be able to participate in the group chat. Only an admin member can delete a group. In case of problems, contact Telegram customer support.
Further Reading:
How to disable notifications of merged contacts on Telegram
How to block a person on Telegram
How to chat without phone number, top 5 apps
How to find and join Telegram groups and channels
Telegram tricks, how to use it like a pro