Among us, without a doubt, it is one of the games that has gained the most popularity in 2020. Its simple and fun style of play has been the key to attracting millions of players from all over the world. For the same reason, today we will explain to you how to customize your Among Us character. It's that simple!
In Among Us, anyone can change a character's appearance to add their own style. Furthermore, it is a process you can perform in seconds. Did you want to stand out in Among Us? Then modify your character to get attention in each game.
So you can change the appearance of the character
If you want to customize your character in Among Us, do the following.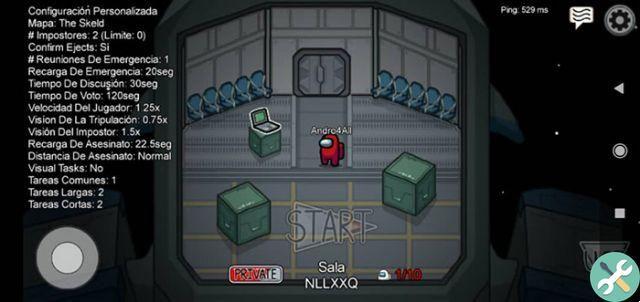 Customize the character in Among Us
Open the game and press "Online" when you are in the main menu.
Create a private match or join a public lobby.
When you are in the lobby, go to the laptop there and hit the Customize button.
One will open tab with various options to customize your character.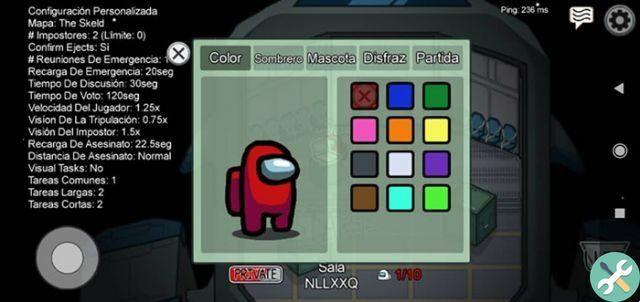 Change the character's appearance in Among Us
It's done! Now you will need to choose the color you want for your character, hat, pet or costume. Obviously if you get to a public match you can only choose from the colors that are free to be able to differentiate you from the others. Did you understand? In Among Us, customizing characters is a breeze.
Do you want to calmly customize your character? Then create a private game and take the time to edit your avatar before people arrive, so if you want you can change the game in public and that's it. Any options you customize will be saved as presets for each game.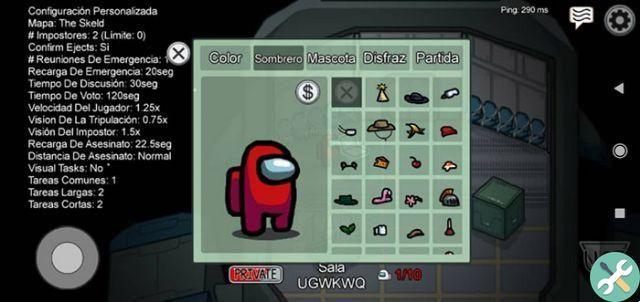 How to change the appearance of characters in Among Us
Note that on iOS and Android (platforms where Among Us is free), some elements to personalize your character are acquired with micropayments. However, there are others that come at no cost. But when you play from a computer, you have access to all the hats, costumes and pets.
Do you want to become the best player in this casual game? Then check out these tips to be a good imposter in Among Us. Besides, you can also watch this other article explaining how to win as a crew member in Among Us.
Even if what you want is to become a real expert, the best thing you can do is study this ultimate guide with all the Among Us tasks and how to pass them. After meeting them all, no one will be able to stop you!