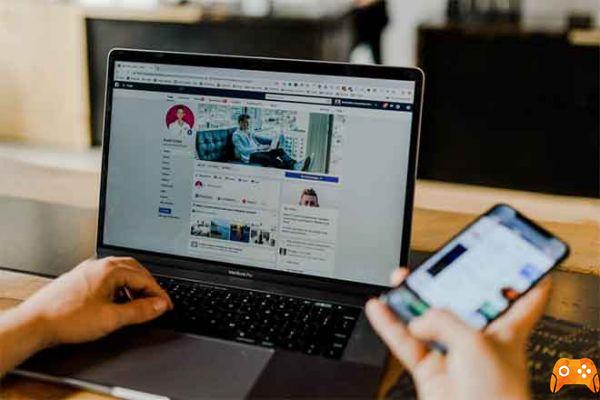 Did you know that you can download Facebook videos without using programs? If you don't know how, I'll explain it to you in this tutorial. On more than one occasion we have found a video on Facebook that we want to save for posterity or that we want to save to show it to someone without the need to waste time looking for it again.. Downloading Facebook videos and saving them is very simple and it will only take a few minutes.
On many occasions, applications that promise to download a video from Facebook are usually a gateway for all Internet viruses to enter. I am junk applications which weigh a lot and take up space on your computer.
How to download Facebook videos without programs
The way to save videos from Facebook to computer is very simple and is to make Facebook believe that we are accessing the website from a mobile phone. The first thing to do is to choose the video you want to download.
The next thing is to click on the video post to get the Exact URL and then edit it. One way to do this is by clicking on the post creation date and a new window with the video will open.
Change the page URL
When the new window opens where the video address is located, a URL it should look something like this: https://www.facebook.com/…….
Now we have to trick Facebook into believing that the device we're watching the video on is a mobile phone. For change the URL you have to remove the three "w" from the address and put an "m" in their place. The result would look similar to the following: https://m.facebook.com/…….
The page will update again, but its appearance is different now. With larger texts and the video player now takes up almost the entire screen in width. This is because the mobile version.
Save the video
To save the video you need play the video. Click the Play button to play the video. Once the video starts, right click on the video and select the option Save with name.
The File Explorer window opens and there select the folder where you want to save the video and press the Save button. Video it will be saved in the selected folder and format. The default format is MP4.
You can go to the folder where you saved the video and play it with a video player of your choice to verify that the video was downloaded correctly.
How to download videos from Facebook: considerations
The most important thing to keep in mind when downloading Facebook video with this method is that it is used to download videos, but only on the computer. In case you want to download videos to a mobile phone, you will need to resort to other specialized techniques or applications
On Google Play as in the App Store there are excellent ones free applications to download video on Facebook. You don't have to be an expert to use them.
Limited resolution
Videos downloaded with this method usually have a limited resolution. In other words, the resolution is low and if you want to watch the video on a large screen, it will most likely look poor quality.
Cannot be downloaded
There are special cases in which video it can not be downloaded and this is due to his privacy. There are videos that belong to private or secret groups and it is not possible to download them.
Considering these details, downloading an application with this method is the fastest and most reliable option available to download and save the Facebook videos you want to have on your computer.
So after learning how to download and save Facebook videos without programs, you might also read how to create your own Facebook avatar.
Further Reading:
How to put a video profile on Facebook
How to share a video from Facebook to WhatsApp easily
How to video call with Facebook
How to make video calls with Facebook Messenger
How to see hidden friends on Facebook