Roblox, the immersive game for children and teenagers, continues to be talked about. So much so that there are already more than 100 million monthly active users on the platform, and it is expected to soon surpass the popular Minecraft.
And it is not outdone, its gameplay is a lot of fun, it has thousands of rooms available so you can spend long hours playing and experiencing unique and unforgettable experiences. Best of all, it is available for various platforms and totally free.
As you will see, one of the special features of this game is that it has a large variety of minigames alternative with different themes, be it adventure, action, education, role playing, combat, simulators and more. The difficulty arises when you search for the ideal room for your adventures.
Therefore, this time we will help you to find out the best you play on Roblox and play it like a pro. Join us!
What should I do to find games on Roblox?
Before starting Roblox you need to create a free account and then download it, for both PC, Xbox One and mobile. Once you've completed this procedure, it's time to find the most popular and profitable games on the platform.
To do this, follow the steps shown below:
Access the official website of Roblox.
Click where it says "Games", located in the top menu on the main screen.
A new window will open where you can see a large number of available games or rooms.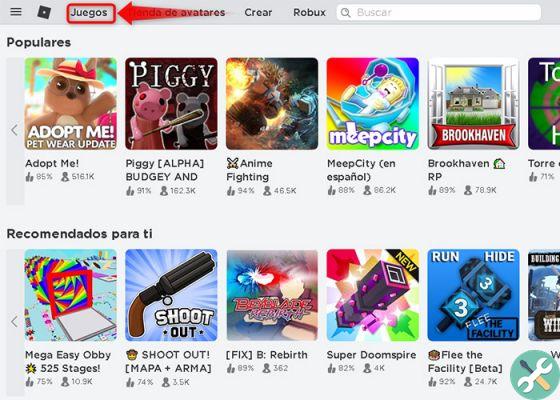 Log in to Roblox and go to the "Games" section
The following category will appear per server: popular, recommended for you, most attractive, promising, popular all over the world, highest rated, private servers, educational, exploratory, promoted, profitable, role playing, adventure, combat, obby, simulators ...
Select the game that most attracts your attention.
A room details screen will appear: game description, gamepass, or accessories and equipment available in the store for that server.
To start playing, click the button green Play. Please wait a few seconds for the game to load.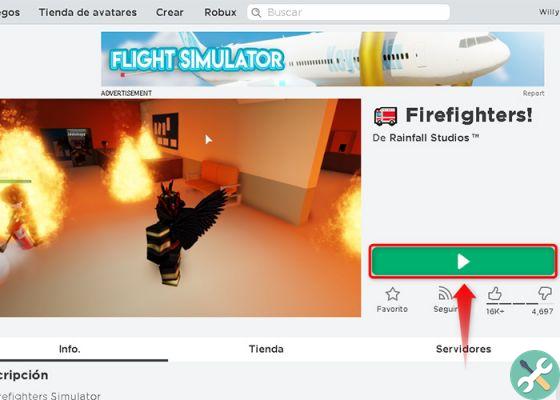 Select a game on Roblox and press the green Play button to start the Roblox game
Before starting a game, it will always ask you to download and install Roblox, if you have already done so go directly to the pop-up window, grant permissions and click on "Open Roblox".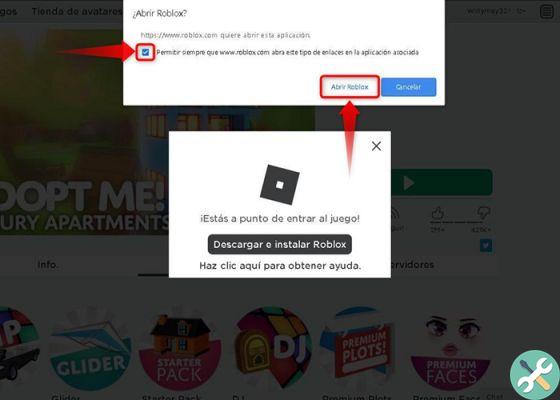 Open the server from the pop-up window
Wait a few seconds and you will already join a server.
How to play them?
After found a game on Roblox the most exciting part comes, "Learn to play". But do not worry! since it is very easy to start playing professionally.
We recommend | How to put music in Roblox games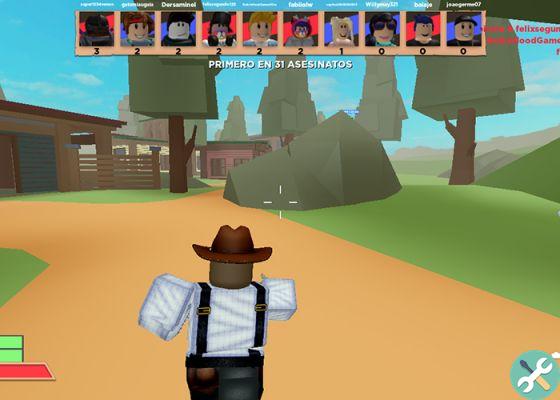 The basic commands to start playing from PC
Each video game performs a different activity, some include a tutorial to get an idea of ​​what to do inside the room and what the goal will be. Others indicate commands as you go.
However, the most used commands on PC are the following:
Move the avatar
W: go ahead.
R: go left.
D: go right.
S: come back.
Shift: run.
Space: jump.
Mouse: move the camera and shoot.
You can also configure keyboard and mouse controls or make changes to the avatar and camera controls to suit your style. All of these changes apply until the room developer has configured them game mode.
Now, after completing these steps, you will be in degree of find games on Roblox and learn how to play them without problems. For added security, we'll leave you one server collection in so you can start play for free.
These are some popular games that you can find on Roblox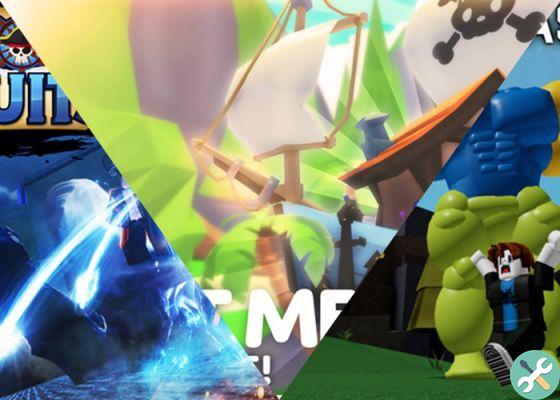 Some of the most recommended and highest rated games on the platform
Adopt me: a role-playing game in which you have to choose to be a "child" or a "father". In it you will have a home and you can have a life and friends. The popularity of this server is because it is very similar to «The Sims», here you need to feed your avatar, wash it, sleep, walk, party, house repair and more.
Blox Fruit: is a game in which pirates and sailors will advance and carry out missions with wacky weapons and killing enemies. Fruits will be your best allies, as you will get certain skills thanks to them.
Mega Noob Simulator: in this video game you have to acquire a certain strength until you become powerful to face a giant. Every time you take out someone they will reward you with coins which will help you gain weights and get stronger in the future.
My restaurant: in this room you can learn how to own and manage your business. The scoop is in running a restaurant and getting money to expand your business. At first you will start with the basics, and you will have to work very hard, cooking and serving, shortly after you will see the rewards.
Jailbreak – a very fun game about cops and robbers. Here you have to choose the side and then start the journey. If you are a thief your goal will be to steal the maximum amount of money and avoid going to jail. Conversely, if you decide to be a police officer, your goal will be to catch the thugs.
Tower of Hell: you have to reach the top through a cylinder, the path can be difficult and if you fall you have to start the journey from scratch.
Zombie Stories - If you are a zombie lover then you will love this game. Your avatar will belong to a special body whose goal is to stop the hordes of zombies from attacking the city.
World of Magic: in this world it is possible to create a wizard and perform spells, once you reach an expert level, you will be able to face other creatures and have a magical duel. By completing missions, you will be credited with coins which you can then use to purchase magical gear and increase your power.
Dragon Blox Ultimate – If you like the popular Dragon Ball then you will spend long hours in this room. Here you can relive the story of this anime through Roblox.