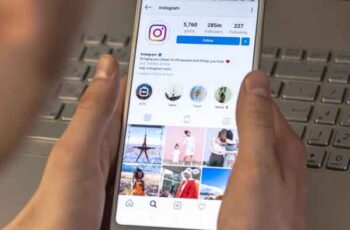 How to find your Instagram blocked list and unblock accounts. You can find the accounts you have blocked on Instagram by going to your account settings. You can see your list of people blocked on Instagram by navigating to the "Privacy" section of your profile settings.
Instead of searching for each blocked account individually, the list lets you see all the accounts you've blocked quickly and easily. Tap on any blocked Instagram account and you'll be taken to their profile page where you can unblock them.
Just like any social media platform, Instagram has a blocking feature that prevents accounts from finding your profile, story or posts.
There are a myriad of reasons why you might be blocking someone, but they all come together in one list where they are out of sight and out of mind. Once you've forgotten them, how can you find them again if you decide you want to unblock someone? Here's how to see your list of people blocked on Instagram.
How to find your Instagram blocked list
Open the Instagram app on your iPhone or Android phone.
Go to your profile page.
Tap the Menu button in the top right corner.
Tap "Settings".
Tap "Privacy".
Tap "Blocked Accounts".
This will take you to a list of your blocked accounts.
Tap an account and go to their profile to unlock their account.
How to remove a follower
Go to your Instagram profile
Find your follower list by tapping "Followers" at the top
Find the follower you want to remove by scrolling or typing the account handle in the search bar
Once their account is found, tap "Remove" on the right
When prompted, tap "Remove" once more. The follower will be removed from the follower list.
You can also remove a follower by going directly to their profile page, tapping the three dots in the top right corner and tapping "Remove Follower" in the pop-up menu.
Further Reading:
How to change Instagram password
Your private Instagram posts and stories may not be that private
Instagram user not found which means
How to find a person by phone number on Instagram
How to delete followers on Instagram, 5 methods