The Roblox hobby has increased exponentially in recent times, reaching quite astonishing numbers of monthly active players, this has been achieved thanks to the loyalty of players and their multi-universes.
Just as you read! One of the most interesting things about this game are the hundreds of maps available, without letting go of its cross-platform system, allowing anyone to enter its universe, whether from your computer, Xbox One console or totally free mobile phones.
If you belong to the Roblox, you should know that on the platform it is available a wide variety of servers and different themes for maximum fun: races, obstacle-breaking, online shops, battle royale and the most popular RPGs.
In this genre of video games, maps abound in Roblox ; however, the most famous and popular so far is Adopt me! , with more than 500 thousand connected users and playing at the same time.
Being a Role Play map you need to have coins to be able to emerge within the game and acquire properties, accessories, objects and much more. If you don't know how, you will learn in this article the best tricks to make money fast in Adopt me! in a 100% legal way.
So you can have money in Adopt me!
Adopt me! is an RPG style map where you will have a house, a family, pets and whose goal will be to improve your home little by little, acquiring equipment, cars, clothes, accessories and everything you want within the universe.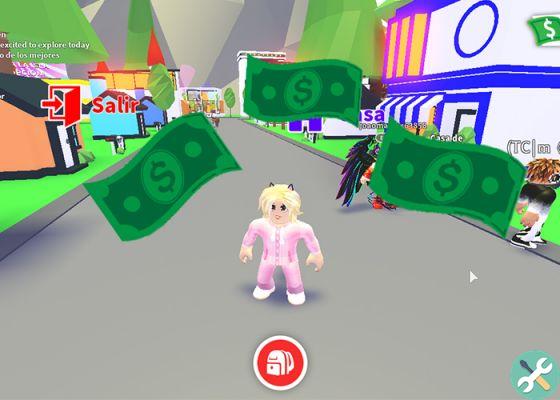 Earn with Adopt me! safely with these foolproof tricks
Of course, to achieve this you need to have Bucks (Adopt Me's official currency!), as without that purchasing power you won't be able to buy anything in the shop.
Logically, the easiest way to get them is through the purchase of Robux, which you can later exchange for several dollars. However, we know that not everyone has real money. In this case, all you need to do is follow these tricks which we will mention below:
Log in every day
When starting a game for the first time in Adopt me! You will be the creditor of one certain amount of Bucks, in this way you will have the capital to buy what you think is convenient.
With each login you can request free game coins
Only then, the game developers keep their players excited and they incentivize them to keep playing. The more days you connect, the amount won will be even higher.
Do all the activities
We have said before that the kind of Adopt me! it's roleplaying, so you'll have to carry out various activities, most of which come from everyday life such as: eating, drinking water, bathing, going out for fun, camping, among others.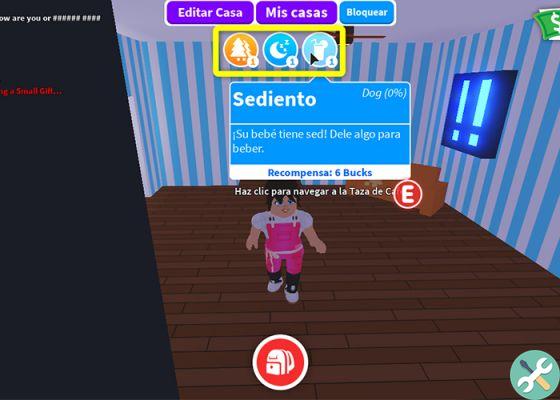 Give your character food, drinks and daily activities for extra cash
This in order to increase your skills and most importantly, once the tasks are completed you will be rewarded with a certain amount of dollars. These activities will appear at the top of the screen, reflected with a representative icon, you just have to click on one of them and follow the instructions.
Always stay in the game
Another way to earn Adopt me! he is simply playing. This is another way for the video game to thank its most dedicated users. Every 20 minutes that you spend inside Adopt me! They will be credited to you dollars 20.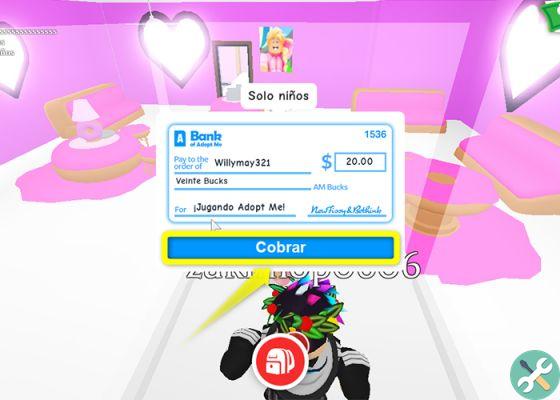 In Adopt Me! you can earn dollars just by playing a couple of hours in a row
You will know that you will have won because a check from dollars 20 it will be reflected during the game, you just have to click on collect so that it is reflected in your account and that's it.
Take care or take care of yourself
In Adopt me! You will have the opportunity to take care of the children of other users, and at the end of the shift (usually around 4-6 hours) you will earn the agreed reward. However, this work is not that common within the community.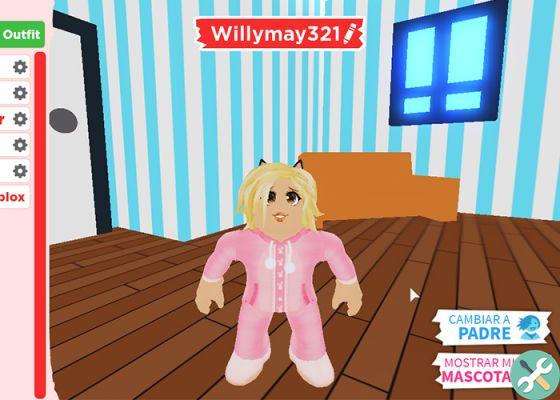 Become a babysitter and earn free money
The solution for earn money by taking care of a child is to become a child yourself. This way when ti take care of yourself guadagnerai Bucks for that, you can also ask your friends to be like children and take care of them for a while for extra income.
Create your own micro-enterprise
The universe of Adopt me! It is full of different ways to earn free money very fast, one of them is create your business, you can do this by acquiring one of the available positions such as: Hot dogs, ice cream, drinks, popcorn, pizzas, cakes, among others.
Once you have the desired food stall, it is advisable to build it in a fairly crowded place, as this will increase the chances of someone buying you. One of the wonders of these grocery stores is that it is possible set the selling price and then compete with other members.
Donation system
This trick is essential if you have one fairly extensive friends list. In this sense, start a party at your house and invite all your fellow adventurers. If you want to have a mega party, you can invite everyone on the map, the more people come to your house, the better.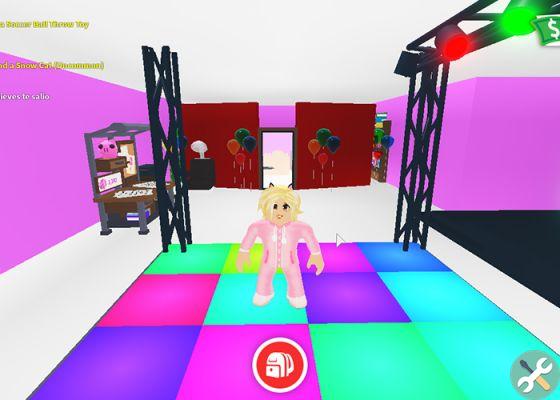 Put a cash register in front of your party door and invite your friends
Once the invitation is made, just to in front of the entrance, place a cash register, immediately afterwards put an ad on the wall that says: "Donations accepted" or something like that. Most likely, one of your guests makes a donation and you can get free coins.
These are the most reliable tricks that exist for get money fast in Adopt me! , we recommend that you follow them all to the letter and you will see how your portfolio levels up.